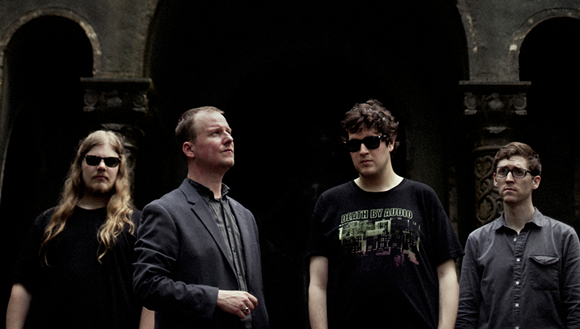 A reminder that Detroit's Protomartyr kick off the first of two back-to-back release shows for their new record
The Agent Intellect
tonight at
Marble Bar
(a new music venue in place of the shuttered Detroit Eagle).
Maybe you even already read Shelley Salant's
profile of the band
in this week's issue of
Metro Times.
Unfortunately, some of the article had to be cut for space constraints — like this nugget, where frontman Joe Casey cites local rock outfit Tyvek as a huge influence on Protomartyr:
"I wouldn't be here if it wasn't for touring with Tyvek. Seeing that they had fans singing along in a small town in Poland was just mind blowing. It looked like an adventure. It was a fun time to be just seeing my friends have fun and do it. 'Hey, we can do this too. Tyvek toured the West coast, anyone can do it! You just meet the one cool person in each town and that's it.' Don't worry about if people in Detroit like you, if people in Chicago likes you or someone in New York likes you."
"To see what they did that was good, and what they did that was bad, definitely helped me. I knew I didn't want to be the one person in charge. [We] have no real leader in the band."
Head over to Salant's
blog
to read the extended version of the story. You can also
stream
The Agent Intellect
over at NPR's First Listen.