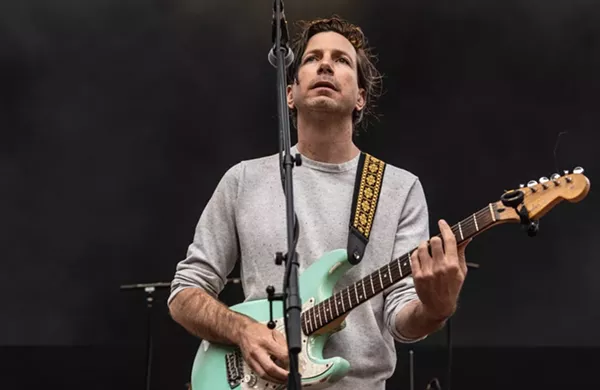 For California-based producer and DJ, Jeffrey Paradise, the easy breezy sounds of Poolside have much more nuanced influences than fans might initially hear. With a "record store mentality," Jeffrey formed Poolside in 2006 as a side project which found inspiration in everything from Neil Young to acid house. The name Poolside was conjured from the group's makeshift pool house studio which inadvertently inspired the duo's laid-back aesthetic captured on their 2012 debut
Pacific Standard Time.
Following the 2017 release of their sophomore record
Heat
,
Poolside is back on the road as a five-piece band to bring a little daytime flavor to dimly lit clubs across the U.S.
Metro Time:
I understand that Detroit's Derrick May was one of your early supporters. What was it like getting played by someone like The Innovator?
Jeffrey Paradise:
I think it was like some sort of interview that somebody asked Derrick May what was his favorite new music that's out and he mentioned several things, one of which was Poolside, and we were just like holy shit. It was crazy. So yeah, it was beyond flattering.
MT:
I'm sure that's really like reaffirming on a creative level that your kind of heading in the right direction...
Jeff:
Yeah, I mean we were kind of just doing what we wanted to do regardless of what other people did or wanted or thought. But on the other hand, it was just like, it's almost better than having fans. Having people you respect
like
what you do, in some ways, is more validating. In a way of like, "yeah, someone unique or special likes it." So yeah, it was cool.

MT:
In May, you released a video for "Feel Alright" which has pro skater Braydon Szafranski. How does skateboarding incorporate Poolside's sonic and visual aesthetic?
Jeff:
I just think skateboarding is sort of a rebellious art form that very, very fits the attitude and vibe that we have with the music. And I think Brayden is very much a real deal skateboarder, and so he was a perfect fit for the video. In our first video, we were literally just working on the Poolside project for fun. We literally would take breaks and go skateboarding, go to the pool, drink some mezcal. It was supposed to be a fun side project so we were really treating it that way. In that very first video for
"Do You Believe"
where we're skateboarding we were really just trying to like recreate what we did in the making of the music. Whereas "Feel Alright" is capturing the essence of it, in a very literal sense.
MT:
I know that you haven't toured extensively since 2013, how does it feel being back out on the road and performing new music?
Jeff:
It's awesome. It's been, it's been a long time you know and getting a band back together is hard. And touring is not easy. But it's really refreshing to get back to it, especially having new members that we have been friends with for a very long time. Like the rhythm section are from The Rapture, who are like old school friends of mine, have joined Poolside for the live shows and that's really cool, really love playing with them. And then yeah, we have Brijean Murphy (Toro y Moi) on percussion, and my buddy JC is playing synthesizer and Zack is on piano. So yeah, it's like a really good crew of people who are really talented. So yeah, it just feels great.
MT:
How important is it for your music to translate from being just off a studio record to a live setting? It would be more cost-effective to just only do DJ sets, so why bring out a full band?
Jeff:
Masochism. No, kidding. When we first started the project, we thought we would do two to four DJ gigs a year. We thought it would just be a small bedroom project that if we were lucky people would want to fly us out a few times for special parties. With that said, the music is very organic. There are electronic elements in it, and there's a lot of organic elements in it. It's fine to DJ but there's no hybrid band that works, its gotta be like the full band or DJ set. You can't really do one of those two piece bands or three-piece bands, you know, it just didn't feel right. So yeah, we're a five piece band.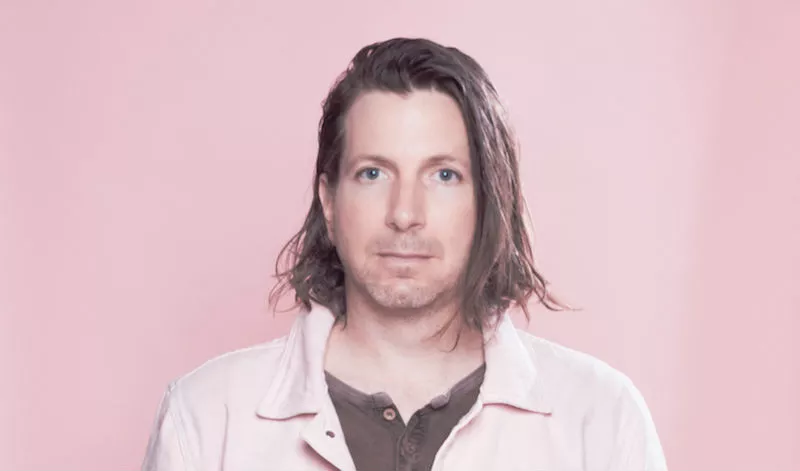 MT:
Talking about your history with DJing and you know coming back to Detroit, do you have anything kind of like special planned that you might tease into the performance that is perhaps a nod to important records?
Jeff:
I think especially for the people who know music there's tons of techno and minimal techno and dub techno that is like big influences on Poolside even though the music is very dissimilar to a techno DJ set. It's a live show so we are kind of limited to playing like the catalog of live music, but if it were a DJ set it would be a lot more malleable to add some like, some of the songs that have specifically inspired a sound.
MT:
What were some of the specific records that influenced the sound?
Jeff:
One of my favorites is "Knights of the Jaguar," the Underground Resistance record. I mean that's just like jazzy techno and just like fucking relentless. And then, of course, like the Model 500 stuff and Juan Atkins stuff are all kind of blueprint for like modern dance music that even if you aren't inspired by them then you're inspired by music that is inspired by it so it's kinda laid the foundation along.
Poolside will perform at 8 p.m. on Friday, Sept. 7 at The Magic Stick, 4140 Woodward Ave., Detroit; 313-833-9700 ext. 205; majesticdetroit.com; Tickets are $15-$20.


Get our top picks for the best events in Detroit every Thursday morning. Sign up for our events newsletter.