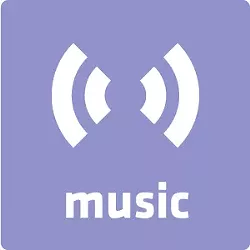 It's that time of year again. It's the moment when we pick our favorite music of 2012. Don't be so cynical! It's more than just a lazy, year-end exercise to pad out a paper over the holidays! It's an opportunity to look back through our notebooks and iPods and see what grabbed us this year and wouldn't let go — and a chance to put into words our favorite tunes of a year now frozen in time. On with the top 10s!
Brett Callwood
1) Fur - Image on the Reverse
Atmospheric, charismatic gothy indie rock from a band that refuses to stand still. A career highlight that will prove tough to top.
2) Katie Grace - Best Bad Girl
She might not be an outlaw, but Grace is no altar girl either. Her tunes inspire thoughts of drinking and debauchery, though there are occasional moments of painful clarity too.
3) Julian Paaige - Dismal Ditty
Like Lou Reed meets John Cooper Clarke, Paaige stands alone at the mic and rattles off punk poetry, looking mildly awkward but always oddly cool.
4) The Ruiners - Shake, Rattle & Moan
The album that the sleaze rockers have been threatening to unleash, this one finally captures the manic live energy.
5) Johnnie Bassett - I Can Make That Happen
Sadly, Bassett's swan song. We'll miss the blues legend, and that fact that he bows out with a song like "Proud to be from Detroit" is appropriate.
6) Kickstand Band - Kitty Cat Sessions
This was a big year for these guys, who have played just about every festival and pulled in a ton of fans. Thankfully, their album didn't let them down.
7) The Blueflowers - Stealing the Moon
Maybe not quite as good as their last album, the third Blueflowers full-lengther is still beautiful, honest and kinda heart-breaking.
8) Dune Buggy Attack Battalion - Ypsidelica
Garage rock for the sake of garage rock, these guys came out with a great album title to match a great album.
9) Writhing - Indomitable
We were delighted to discover a quality death metal band in Detroit, and these guys are pure evil. The lyrics are vile, the vocals are indecipherable, and your parents will hate it.
10) Johnny Headband - Who Cooks for You
The insanity is only matched by the hooks on this album, which sees all genres collide head-on. To call it dance-punk-rock doesn't do it justice.
Tino Gross
1) Jack White - Blunderbuss
2) Rufus Wainwright - Out of the Game
3) Big Sean - Detroit
4) Bob Dylan - Tempest
5) Dr. Lonnie Smith - The Healer
6) Neneh Cherry & the Thing - The Cherry Thing
7) Dr. John - Locked Down
8) Johnnie Bassett - I Can Make That Happen
9) G) Clinton & Various Artists -
The Big Ol' Nasty Getdown — 'Vol. 1'
10) Kenny Tudrick - Kenny Tudrick
Zak Frieling (Kommie Kilpatrick, Gold Tapes)
1) Protomartyr - No Passion All Technique
2) Running - Asshole Savant 
3) Kickstand Band - Kitty Cat Sessions
4) Tyvek - On Triple Beams 
5) Wiccans - Field II 
6) Heavy Cream - Super Treatment 
7) Brian Eno - Lux 
8) Cheap Time - Wallpaper Music 
9) Timmy's Organism - Raw Sewage Roq
10) Swans - The Seer
Jeff Howitt (Duende!)
1) Jon Spencer Blues Explosion - Meat & Bone LP 
A fine return to form of the greatest rock 'n' roll band
(in my mind)!
2) Andre Williams w/The Sadies - Night & Day LP
A half-decade labor of love by Toronto's finest, in collaboration with the black godfather!
3) The Blueflowers - Stealing The Moon CD
No finer representation of gothic Detroit Americana!
4) Danny & the Darleans - "Don't Ask the Question"/
"You're Driving Me Insane" 7-inch 
One-two punch that I won't turn my cheek for!
5) Hi-Speed Dubbing - "Stone Calendar"/
"Fresh Wounds" 7-inch 
End of the world plea "What's a poor boy like me/to do?"
6) Duende! featuring Mister - "Boss Radio"/
Detroit J featuring Passalacqua "Detroit J" 7-inch 
A double A-sided record bigger than all involved about our home on the shooting range!
7) Electric Lion Sound Wave Experiment - Fade In
Magnum opus from Michigan's best longstanding
psych band!
8) Jeecy & the Jungle - Twist & Scream 
Like they dropped out of the sky and brought all the pie!
9) Pink Lightning - Happy to Be Here
An excellent record from eccentric yet working-class heroes!
10) The High Strung - ?Posible o' Imposible? 
Proof that hard work, genius and whiskey can prevail!
Dan McKernan (Desolation Angels)
1) Ray Wylie Hubbard - The Grifter's Hymnal 
2) Todd Snider - Agnostic Hymns and Stoner Fables 
3) Katie Grace - Best Bad Girl 
4) Jimmy Cliff - Rebirth 
5) Misty Lyn & the Big Beautiful - False Honey 
6) Kasey Chambers - Wreck and Ruin 
7) Rachel Brooke - A Killer's Dream 
8) The Tragically Hip - Now For Plan A 
9) Marty Stuart - Nashville, Vol. 1: Tear the Woodpile Down 
10) Fur - Image on the Reverse
Matthew Dallas (Electric Corpse)
1) Blouse - Into Black 
2) Lebanon Hanover - Why Not Just Be Solo 
3) Tragically Hip - Now For Plan A 
4) The Paper Sound - The Struggle With Light 
5) Almost Free - The Mirror Stage 
6) Twin Shadows - Confess 
7) Perfume Genius - Put Your Back Into It 
8) Bear In Heaven - I Love You, It's Cool 
9) Holograms - Holograms 
10) Craft Spells - Gallery EP
Christian Draheim (The Infatuations)
1) Alabama Shakes - Boys & Girls
2) Ty Stone - American Style
3) White Shag - White Shag
4) Katie Grace - Best Bad Girl
5) The Infatuations -
Recorded Live in Front of a Studio Audience 
6) Michael Kiwanuka - Home Again
7) The Ruiners - Shake Rattle and Moan
8) Third Coast Kings - Third Coast Kings
9) Matt Dmits - Bury Me With My Guitar
10) The Sights - Left Over Right 
Josh Wheeler (The Paper Sound)
1) Cloud Nothings - Attack On Memory 
2) Menomena - Moms 
3) Dirty Projectors - Swing Lo Magellan 
4) The Walkmen - Heaven 
5) Death Grips - The Money Store 
6) Spiritualized - Sweet Heart Sweet Light 
7) Beach House - Bloom 
8) Divine Fits - A Thing Called Divine Fits 
9) Godspeed You! Black Emperor -
Allelujah! Don't Bend! Ascend! 
10) Grizzly Bear - Shields
Gerard Smith (Bill Grogan's Goat)
1) Korpiklaani - Manala 
2) Crippled Black Phoenix - (Mankind) The Crafty Ape
3) Ian Anderson - Thick as a Brick 2
4) Anathema - Weather Systems 
5) Katatonia - Dead End Kings 
6) Jeecy and the Jungle - Twist and Scream
7) Deadly Circus Fire - The King and the Bishop
8) Esperanza Spalding - Radio Music Society
9) Peter Gabriel - So (25th Anniversary Remaster with 2-CD Live in Athens)
10) Coven 13 - Worship New Gods CD
Jeff Milo's Top Ten Songs of 2012
1) The Anonymous - I Do My Other Thing...
A groovy, surrealist, space-funk rap jam about preoccupation, hesitation, delays and distractions from Woodbridge-based rap duo who (finally) put out their fine LP Why Am I Grinding My Teeth ... hopefully they also (finally) get around to maybe doing a video for this ... if they ever finish that other thing.
2) Jamaican Queens - Water
This new-ish trio (born from the ashes of long-lost freak-folk quintet Prussia) are all abuzz across local (and, now, international) blogs, honing super-cool vibes and a sensibility for blending synth-fuzzed churnings into a tweaked, spacey indie-pop thing. This song was a staple in their various live appearances but won't be out until their LP Worm Food drops in February.
3) Child Bite - Scum Gene (Trash Vibrato)
It was hard to single out one of Monomania's battering ram, bristled beauties — each have approached the fullest potential of their signature freak-metal incantation, so we might as well rock the one with the band's characteristic circuit-bent joystick wailing its way over the murky monster grooves.
4) Doc Waffles & Self Says - Wings Over Detroit/This Year
Two of the most dynamic and quirky wordsmiths on the local hip-hop scene, SelfSays (Charles Vann) adds charming banter to the brass-bolstered R&B-tweaked rants of Doc (Ben Ness) against the transit system; "Year" is Self's gamer-allegorizing resolution to take total control of his life and his music and advance to the next level.
5) Chit Chat - Communication
Ann Arbor-based lo-fi shredders blend psych-pop to a disarmingly sweet, shimmering surf-rock thing; their debut demos had some cool grimy sock-hop moments and their recent 7-inch conjures Link Wray via a poppier Cramps.
6) The Ashleys - Kids Are Dumb
There are vibrant bands and nifty jams coming from all across the new class of local pop (HandGrenades, DeadBeat Beat, Kickstand Band) but the Ashleys' goulash spills over skuzzier slabs of distorted glam and riffed-out space-rock.
7) Frontier Ruckus - Black Holes
Major keys, cheerily percolated banjos gleaming over propulsive drum fills and hooky melodica. Characteristically dense, dark, epic-scaled folk-rockers lighten up a bit for this sure standout from the forthcoming double-album (Eternity of Dimming) for its palatability and rollicking pop vibe.
8) Johnny Headband - Hot Button Topic
It's like when old-school new-wave, disco or hip-hop acts released their "Extended Dance-Mix" versions — our charismatically kinetic space-funk party-starters go for the jugular halfway through their Who Cooks for You LP with this 8-minute track; it's bracing and buoyant and right at the end it pulls the rug out from under you and gets meditatively atmospheric.
9) The High Strung - Parachutes
I think ?Posible o' Imposible? proved to be the piece de resistance for these veterans of dashing, radiant, jitter-rock, so you probably can't go wrong playing it back on random. This tune, though, billowy and soulful, strikes a startling and sweet poignancy.
10) Matt Jones & the Reconstruction
- Special Forces
One of the first songs I heard of the year; rousing, marching percussion, sunburst cymbal shears, soaring cellos and violins chopping into rhythmic cuts at the bridge as soothing harmonies and reverb-twanged guitar build and build into this explosive, anthemic chorus only to crash down so suddenly — coaxing you, then, to just play it back just once more.