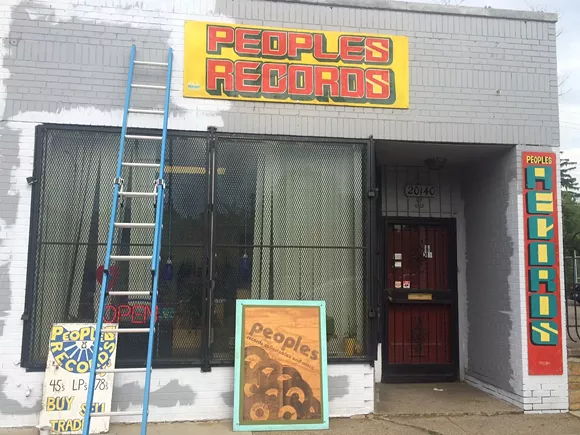 It's called Peoples North. It's at 20140 Livernois, just shy of 8 Mile, and it's open noon-6 p.m., Mon.-Sat. It's been open for just shy of one month now, but is already one of the area's best record shops.
That's because the record store is an extension of
Peoples Records
on Gratiot at the edge of Eastern Market (now known as Peoples East). Peoples East will continue to carry thousands of great records, but it will slowly transform into more of a museum devoted to local music history, the
MAHS
. Owner Brad Hales is very excited about the new location, and is running ragged between the two shops as he gets it all together.
Early visits around the time of Movement were less satisfying than recent excursions there, thanks to the installation of air-conditioning, more wooden bins (love the wall mounts for 45s, wow) made by David Shettler, and an influx of recent arrivals from area residents. There hasn't been a record store in the Avenue of Fashion area in quite a few years, to the best of my knowledge.
Let's celebrate by listening to Hales' excellent mix of Yusef Lateef favorites from a few years ago, before heading over there now to scope the New Arrivals bin.