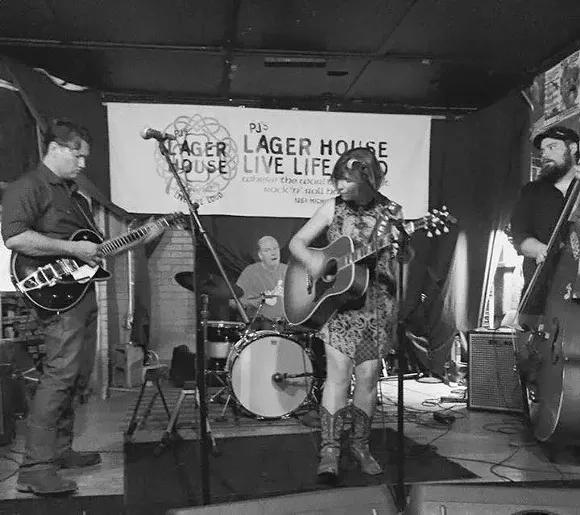 There might be a plethora of Americana/ roots-infused acts in the greater Detroit area, but the Whiskey Charmers are a real cut above. This bunch are not poseurs. They do not strum ukuleles. They do not write songs about cowpoke bullshit. Their music is charming, original, and always a delight. Please consider donating o their fundraising effort to help record and release their second full-length,
via this link here
.
Be sure to scroll down and check out all their special and hilarious offerings. We spoke with singer-singwriter Carrie Sheppard about the Kickstarter campaign.
Metro Times
: What are some outrageous ideas you had for things to offer for people that you didn't include?
Carrie Sheppard
: Lawrence thought about offering up his blue telecaster, then decided that was crazy since he loves it ha. We thought about offering up a round of golf, but then realized no one wants to play golf with us. We have a series of ridiculous liner note credits in our Kickstarter and we have brainstormed a lot of those that haven't made the cut....at least yet. Vampire slayer, Executive Overlord, Band Superhero, Band Prophet.....and instrument credits like Electric Eel and Thor's Hammer.
Why did you go this route anyway?
We had such a great experience with Kickstarter for our first album in 2015, we decided to do go the same route again.
MT
: How is it all going thus far?
Sheppard
: We are currently at 52 percent of our goal and have 8 days left. We are really appreciative for everyone who has supported us so far but we still need a lot more pledges to reach our goal.
MT
: Have you gotten any donations from famous people or infamous people?
Sheppard
: We haven't had any donations from famous people yet (unless you count Jim Cohen). Lyle Lovett is constantly liking our posts on Instagram though and we have fantasies that he will pledge for the Band Astronaut credit or Private House Concert.
MT
: What will you be able to do if you make your record this way?
Sheppard
: The funds from the Kickstarter will go towards recording, mixing, mastering and releasing on vinyl and CD as well as creating new Tshirts, buttons and stickers. We have about 14 songs or so that we would like to put on this record. We recorded our first album mostly live in a day or two and we would like to be able able to give the songs a little more time in the studio this time around.
MT
: You guys sure play a lot — any memorable shows lately? Any great road stories? You seem to have a lot of fans in the UP; is that true?
Sheppard
: One of our stops along the way to Manhattan last spring was at Abilene Bar and Lounge in Rochester, New York. It's a cool venue and a lot of great musicians tour through there. The place was pretty packed and most of the first set went well. Towards the end of the set, the applause started to taper off. We took our set break and came back full of energy with some of our best songs and at the end of each one, only would person would clap and it was the bartender. After the second set, the bartender came up to us and said "I'm going to buy you guys a drink" and then tells us that there was a huge convention across the street for the deaf and that no one in there could hear us. They seemed to still be enjoying themselves though and stayed for our entire four hour set! After that, we played at Rockwood Music Hall in Manhattan which was a really great experience and will be going back to play there on a bigger stage in December as part of an WFUV showcase hosted by John Platt.
We do play up north a lot and people seem to like us there. There are a lot of really beautiful settings and venues all over northern Michigan and it's always great to get up there and play for people. A few upcoming northern Michigan shows we have are this Friday in Beulah (near the Sleeping Bear Dunes) at St Ambrose Cellars and in September at The Ore Dock in Marquette (in the UP).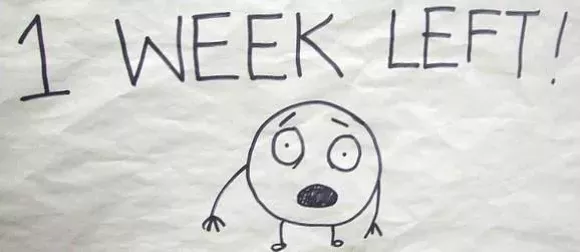 MT
: Tell us about "Rollercoaster" — what did you do with the demo that you will get to do better in the finished recording?
Sheppard
: The recording of "Rollercoaster" on our Kickstarter page was performed live at Rooftop Recording with our drummer Brian Ferriby. We did one take of the song as a demo. For the album, we would spend more time on getting it just right. We would also add bass and spend time mixing and mastering.
MT
: How did the other Kickstarter go; what did you learn from that?
Sheppard
: The other Kickstarter was great. We had never done one before and weren't sure exactly what to expect. It ended up being a great way to connect with an audience. People really seemed to enjoy being part of the process and and receiving their rewards (CDs, T-shirts, etc) when the album was finished. We don't have a record label so it's great to have the backing and support directly from fans who are listening to and enjoying our music.
MT
: The shepards pie thing is pretty awesome — but how good is it really going to be?
Sheppard
: Ha. It's going to be pretty good. I've been making Shepard's Pies for a long time :) They are basically a layer of ground beef with vegetables, covered in a layer of homemade mashed potatoes with mozzarella cheese melted and browned on top. I can customize the vegetables and even make a vegetarian Shepard's Pie if someone wants that. Plus, we bring it to your door with the the new album, T-shirt, button and sticker. What a value! :)
MT
: You are going to do an LP version this time. Is that where a lot of the expense comes from?
Sheppard
: Yes, the vinyl is very costly. We have had a lot of people since the last record say that they would love it if they could get our music on vinyl, so we decided to give it a go and see if we could raise enough funds to release our next album that way.