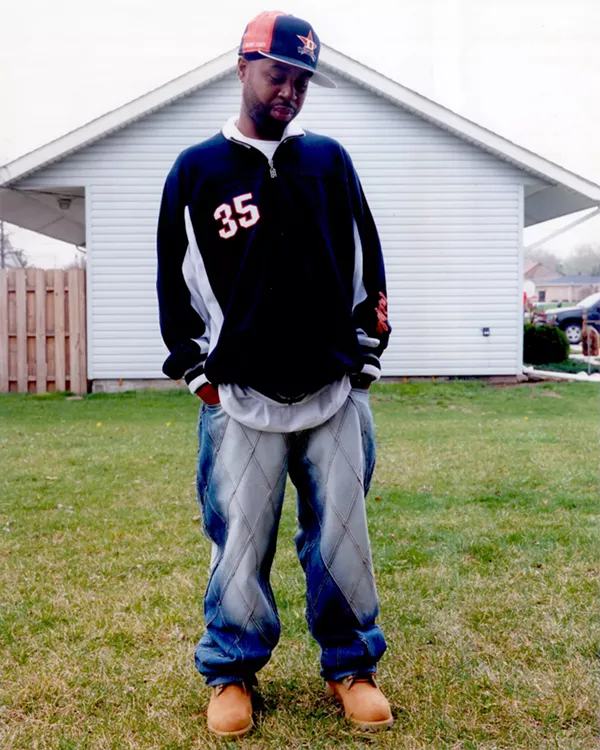 Born on Feb. 7, 1974, James Dewitt Yancey, (better known by the moniker J Dilla) is still remembered as one of Detroit's most highly revered artists.
The Detroit native and former student of Pershing High School established his credibility with a unique ability to select and cut samples from vinyl records, looping them into new creations which continue to inspire producers and rappers to this day. His most highly regarded album
Donuts
was released on this day in 2006, just three days before J Dilla died following complications from a rare blood disease. He was 32 years old.
On what would have been his 45th birthday, fans and members of the music community have come forward to remember the influential beatmaker whose contributions far surpass the hip-hop productions that made him famous.
From the artists that knew him...
Happy Bday to my man J Dilla aka Jay Dee!!! You are missed and still inspire so many. Infamous Jerry's Records Dig with @kdope50 #TurnItUp #Dilla pic.twitter.com/5xsmzrEUsM

— DJ Jazzy Jeff (@djjazzyjeff215) February 7, 2019
Happy Birthday J Dilla. pic.twitter.com/eJPNmMKLAP

— Stro Elliot (@StroElliotMusic) February 7, 2019
J Dilla was born on this day in 1974. He's one of the greats I've worked with, and I miss him terribly. pic.twitter.com/HbDrxyNEDn

— Eric Alper (@ThatEricAlper) February 7, 2019
Dilla , Dilla , Beats , beats ... Happy Birthday to the #late #Great #Jdilla 🙏🏾🙏🏾🙏🏾🙏🏾🙏🏾🙏🏾🙏🏾🙏🏾🙏🏾🙏🏾 Thank you brother for laying the #foundation for #detroit #slumvillage and beyond !

— T3 of Slum Village (@T3sv) February 7, 2019
...to the fans that were inspired by him...
j dilla is still changing music I believe. that's a legacy. #dillahistorymonth

— proci (@producedbyproci) February 7, 2019
J Dilla is like an actual deity in the beat music scene on some mythology shit. Like he made a beat that shattered the moon and when the pieces fell in the ocean they made Flying Lotus and shit.

— Hideo Glojima (@ActionBastard) February 7, 2019
"There is a light that shines special for you and me..." Something really special about DJ Jazzy Jeff playing Open Your Eyes from a roof top in Taipei. This is how a legend pours one out for another whose light still shines. RIP J Dilla💡 pic.twitter.com/3qTOn5GGFa

— Y'allDon'tHearMe (@twodopeboyds) February 7, 2019
I had J dilla on my mind, I always loved how incorporated a laid back vibe in his music. RIP pic.twitter.com/7Vh9iSJe9G

— Afro Samurai (@maxwellhunter1) February 3, 2019
I interviewed Robert Glasper two years ago, and he described watching J Dilla make the beat for Bilal's "Reminisce." He said the drums alone are made from three samples at once, lol. Who's fucking with that?

— William Ketchum III (@WEKetchum) February 7, 2019
...J Dilla's impact won't be forgotten.

Get our top picks for the best events in Detroit every Thursday morning. Sign up for our events newsletter.