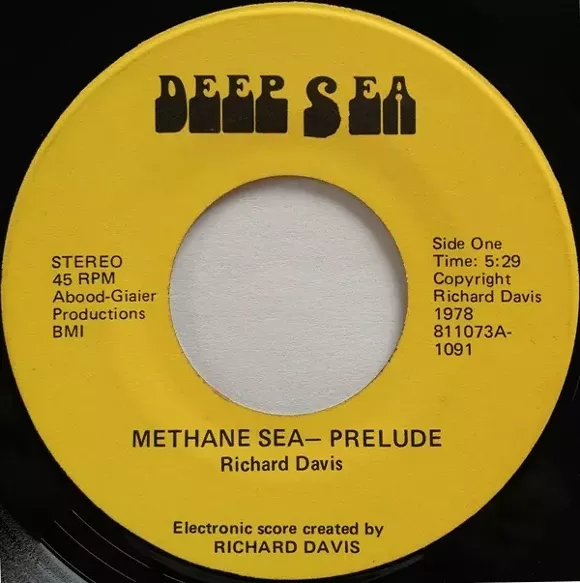 Today we learned that
Cybotron member Richard Davis's "Methane Sea" will be reissued this month,
thanks to the dance music authorities at Resident Advisor. At one point, Electrifying Mojo used elements from the "electronic score" for the intro to his radio show. Futuristic synth craziness abounds on this amazing record, originals of which go for
more than a used Honda Civic.

Davis, best known as "3070" in Cybotron, lives in Ypsilanti these days, and does experimental video work. The 7" is being repressed as a 12", sourced from original master tapes. 100 copies of the 12" will be released by the label Spanish Mission on hot pink vinyl this month, with a regular edition soon after for those of us who aren't
record babies
. Ask your local shop to order it for you.
Resident Advisor has some very interesting details on the origins of the track; we won't steal their clicks but rather suggest you read about it on their post about the record
here
.
Our friend Ben Blackwell, of Third Man Records, Dirtbombs, onetime contributor to
MT
, and general Michigan record collecting badassery, has already put a rip of the record online, on his "CassDetroit" soundcloud. Thanks, Ben! Man, cannot wait to buy this reissue!