I scream, you scream, the fiends scream for ice cream! And we're about to get our fix. Get ready, Detroit. Rolling through on their platinum
wheelchairs
tanks is none other than the classic No Limit Records crew! Hoody Hoo, bitches.
The party starts at 8 p.m. on Saturday, Feb. 27 at the Masonic Temple because of course it's at the Masonic Temple. Sadly, Mystikal and Mia X aren't appearing, which is confusing because I'm sure they could use the money. However, besides P and the original
weed carrier
hypeman Silkk Tha Shocker, their Dirty South friends 8Ball and MJG will also space age pimp the stage.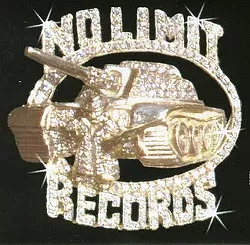 BUT WAIT, THERE'S MORE!! Texan legend himself Bun B will also be draped up and dripped out in the building, so be ready to
get throwed
.
Now, a brief reminder of who all these people are.
Master P is a legend in his own regard. They say growing up in the hood you have three options: sell crack, rap, or play ball. P said fuck it and did all three. A college dropout long before pink polos and backpacks, Percy Miller opened a record store in the early 90s and slowly hustled his way into the music scene with his two brothers C-Murder and Silkk Tha Shocker (rap names were really bad in the 90s).
The grind came to fruition in 1996 as his hood anthem "Ice Cream Man" gained steam in the south, and eventually, nationwide. His popularity spiked the following year, as "Make 'Em Say Uhh!" became an instant classic, and his following albums "Ghetto D" and "MP da Last Don" went triple and quadruple platinum, respectively. You weren't shit if you didn't have those
gaudy-ass bright colored plastic CD cases
.
Miller later spent a short stint in the NBA as a walk on for the Charlotte Hornets because they were desperate for publicity to save their team from leaving North Carolina. He was eventually waived and they left for New Orleans, P's hometown. Truth, always stranger than fiction.
Minor setbacks never deterred him, though. Always the businessman, the self-described "Ghetto Oprah" (yeah, you didn't think Kanye came up with that, did you?) later created his own clothing line, film company, investment firm, and unfortunately,
Lil Romeo
.
Bun B is an icon not only in the south but in the hip-hop community as a whole. He and partner-in-crime, the Late Pimp C, have been putting in work since we were all shitting our diapers. Popular in Houston since the early 90's, they exploded into the mainstream after guest verses on Jay-Z's 1999 hit song "Big Pimpin.'"
Listen to that song again
, you know you still have that Pimp C verse memorized. Bun B remained commercially successful, especially following the great Texas rap boom of 2005. Rumor has it Lil Flip, Paul Wall, and Chamillionaire will be playing at Old Miami sometime soon, $5 at the door, ladies free until 11.
8Ball and MJG are absolute pioneers in the southern hip-hop scene. Hailing from the musically rich city of Memphis, they've been making waves since the early 90s in the underground rap scene. In the mid-2000s they signed with
Diddy's
Puff Daddy's label Bad Boy records and released "Living Legends," which was certified gold. They later collabed with fellow Tennesseeans Three 6 Mafia on 2005's "Stay Fly," which still gets any party started, unless you're surrounded by lames.
Detroit's own hood ambassador Trick Trick will also show up to this, because that's just what the fuck he does.
Honestly, the last time No Limit was relevant, Bill Clinton was denying a blowjob from an intern and Free Willy was released back into the wild. Still, the middle school me can't wait to check this out. Get your Burbon's and Lac's, weed and Hennessy ready, you guys. Tickets are
on sale now
.