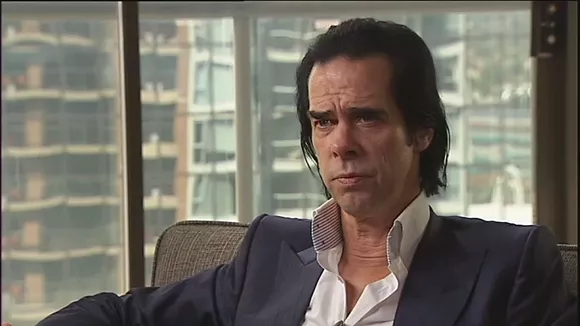 Tickets go on sale Friday, Oct. 28 at 10 a.m. to see Nick Cave and the Bad Seeds perform at the Masonic Temple.
You can buy them right here
. General admission will be $49.50 in advance, and $55 day of show, while reserved seats will set you back $99.50. The decent seats are sure to go fast, so get that money in your bank account and hover your fingers over the keyboard and get ready.
Cave is nothing short of a phenomenal performer, with one of the best live bands in the world. Cave is touring behind the new album,
Skeleton Tree
, released last month, and a feature film called
One More Time With Feeling
. Holy hell, this is going to rule so hard.
Nick Cave will be joined by Warren Ellis, Martyn Casey, Thomas Wydler, Jim Sclavunos, Conway Savage, George Vjestica, and Larry Mullins. We wish Blixa were still in the lineup, but hey there are only so many cooking shows one can do and also go on the road.