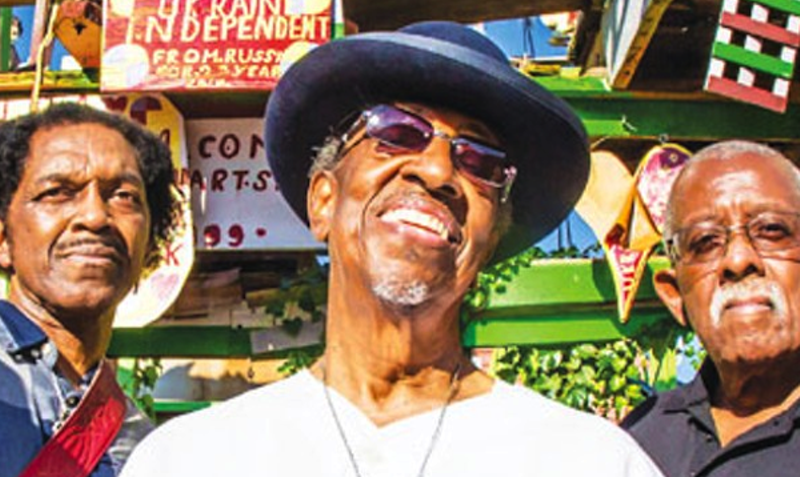 MT readers may remember how, last summer,
we dropped in on Ellington "Fugi" Jordan and members of trailblazing black psych-rock group Black Merda. Fugi had just come back to town and he and his old pals were working on recording some new material. Anybody who saw their close-out set at last year's Hamtramck Labor Day Festival knows those guys still have their chops, especially Fugi, who was hitting high notes effortlessly.
Fugi has been flying back to Detroit since his stay last year, and dropped in on us several weeks ago to let us hear some of the progress, letting us burn some tracks from a proposed CD onto our hard drive. Some of the tracks seem to be remasters of older material, such as "Sweet, Sweet Lady," "Red Moon," and "I'd Rather be a Blind Man," but there are also several new tracks we've never heard before. We thought we'd share this one with our readers. It's called "Jesus Don't Like 'Em." No word on when the CD will be out, but it can't hurt to drop this track online right now so others can listen in on this work in progress.