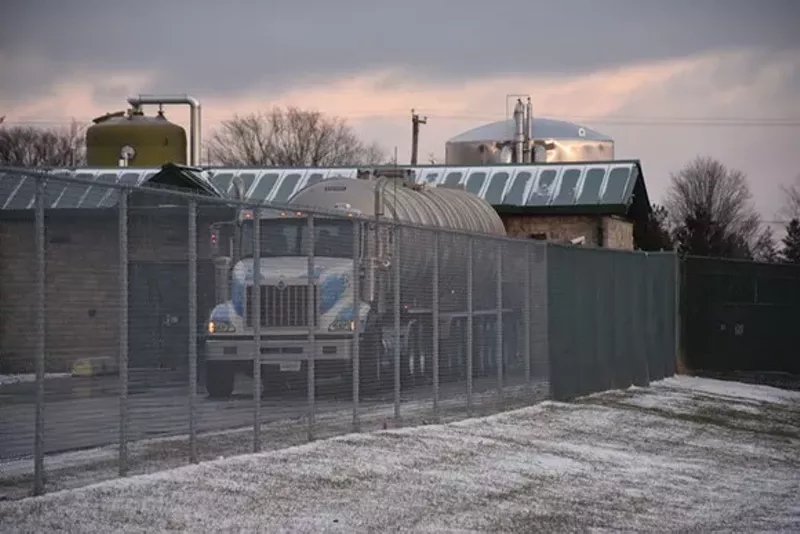 Nestlé's plan to pump 400 gallons per minute from its well in Osceola Township has encountered another obstacle: a
The planned increase in pumping was at the heart of
an MT story in December
chronicling Nestlé's operations in Michigan, and the resistance they have met from environmentalists. Toward the end of that story, we noted that construction of a pump to help push the increased amount of water through a three-mile pipeline to the company's bulk loadup station in Evart was being opposed by neighbors. At that time, the permit for that job was tabled at a township planning commission meeting.
Matters came to a head this week
. At a meeting of the Osceola Township Planning Commission Tuesday night, residents offered comments on the pump for hours. The board met in closed chambers, then issued a formal decision to reject the company's request for a permit to build the pump.
The proposed pump is reportedly the most efficient way to push the increased amount of water through to the truck loading station three miles from the well. Whether the increased pumping is feasible without it is not known.
A news outlet reported
that Nestlé doesn't agree with the decision, but respects it.