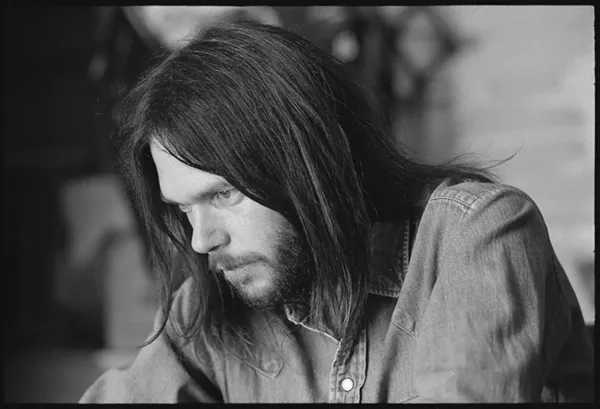 The incomparable Neil Young is hitting the road for a short string of intimate solo shows and Detroit has been chosen as one of the tour's six destinations.

The tour includes stops in St. Louis and back-to-back shows in Chicago and Boston. Young will perform at Detroit's Fox Theatre on Tuesday, July 3

In a press release, Young waxed nostalgic about his experiences in Detroit:

"The beautiful Fox Theatre, lovingly restored by my friend, Dick Kughn and his friends who love Detroit so much. The Motor City, where I first recorded with the Mynah Birds on Motown in 1965, where I appeared in a Hootenanny at the Chessmate Club on Livernois and wrote songs in the White Castle across the street; where I played the Masonic Hall with CSNY's first tour, and where I have so many great friends at Ford.

I'm still trying to get High-Resolution music into cars! Imagine that."
Most recently, the 72-year-old icon announced he is leaving Facebook to focus on the Neil Young Archives, described by the singer-songwriter as "a giant time machine cabinet."

"I have made a place for my music to live," Young says in a Facebook post, "If you want to hear my music and would like to have the option to listen to it with all the depth and glory of high resolution, it will be there."

Tickets for his intimate Fox Theatre performance will go on sale on Friday, May 18 at 10 a.m. and start at $49.50. Tickets can be purchased here.

Starting June 1, Young will launch the membership portion of his archival service which will charge $1.99 a month, or $19.99 a year for access.


Get our top picks for the best events in Detroit every Thursday morning. Sign up for our events newsletter.