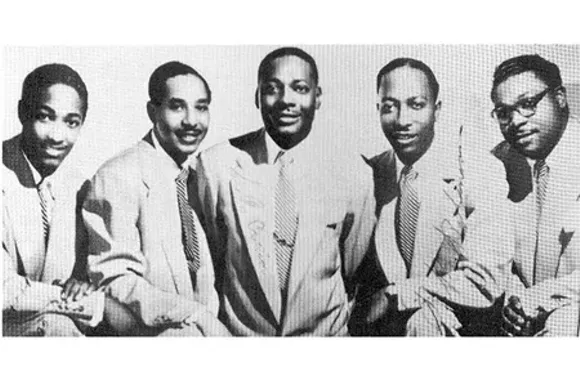 A few years ago, I was at a party for a friend's kid. In the midst of a brief lull, my friend April dramatically waved me back into the kitchen to whisper a secret. The huge secret? She finds old-school black gospel music unbearably
sexy
. I was about to laugh, when I saw how serious she was.
Clearly, she felt bad about this, despite not being very religious. Clearly, she feared judgment. I smiled, then spouted something like, "Well, with any music that has such raw emotion — that at its peak often has shouts and cries of ecstasy — there's bound to be a thin line between the sacred and the earthy." Her confession stayed with me, though, and I think that part of her trepidation might have been that to feel this way somehow diminishes one's enjoyment of gospel music.
Perhaps it's not a matter of spiritual heresy but a cultural one, as if her brain were performing an act of, if not misappropriation, then at least misunderstanding. Early in my gospel research I found that, as Robert Christgau dryly puts it in his review of Peter Guralnick's Sam Cooke biography
Dream Boogie
, "the gospel circuit never equated holiness with chastity." Irrespective of that, it was clear: April had a point. A lot of this Jesus music is pretty damn sexy!
This conflation of gospel and sensuality goes back to the first gospel recording I fell in absolute love with myself in 1996, "Touch the Hem of His Garment," by the Soul Stirrers. "Touch the Hem" is from the group's second-to-last session with Cooke in the band: Feb. 2, 1956, in Hollywood. The song was written by Cooke, later recorded by a handful of performers in the next dozen years. I mention that because Cooke's songwriting during his tenure as the group's main lead often goes overlooked, but I'll get to that later.
The song opens the career-spanning 1986 RCA collection
The Man and His Music
, the first Cooke recording I bought. I soon found it hard to get beyond that first song, which begins "Woahhhhhh, there was a woman ..." — brief but sexy pause — "... in the Bible days/ She had been sick, sick so very long." It then recounts a Biblical instance of a woman healed by Jesus.
But in starting with that phrase, "There was a woman," sung with what Cooke biographer Peter Guralnick called a voice that is "smooth, insistent, and utterly beguiling," it was clear that here was a music where spirituality could freely coexist with other desires, that this was acceptable — even if that translates to acceptable so long as it's never spoken of. The song is not sexual, despite the touching of garments in order to be made whole — it's not that at all; it's the deep sensuality of the voice, all wrapped up in Cooke's delivery.
Sometimes something is so beautiful it's difficult not to be turned on, at least a little. His acrobatic croon mesmerizes, and it's not simply the signature yodel. Guralnick wrote that Cooke possessed the kind of easy grace that cannot be practiced or assumed at an early age. Surely he sang that way as well. Nelson George wrote that Cooke used understatement to showcase his "satiny midrange and natural vibrato."