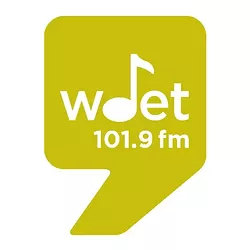 101.9 WDET-FM is bringing midday music back to its station with a new program,
CultureShift
. Beginning today, July 27, the show will air weekdays from noon to 3 p.m.
The show "provides listeners with a weekday soundtrack to discovering Detroit," according to
a press release
. The new segment will also include coverage of upcoming events, local music, arts and food.
CultureShift
will be co-hosted by Travis Wright and Amanda LeClaire, and will feature other WDET contributors. According to
the show's website
, the three hour program will "guide you through a playlist of new and iconic music while introducing you to the people that are creating and influencing Detroit culture - from musicians and chefs to poets, filmmakers, visual artists and storytellers."
"Detroit deserves daily local radio programming that reflects who we are outside of politics and sports, all the other fun stuff that defines us culturally," Wright said. "Musically, we know Detroiters hold a deep appreciation for a number of genres, and
CultureShift
will weave them all together in a way that respects their intelligence."
The format of the show is different than most traditional radio stations. According to WDET,
CultureShift
will be a mix between a music show and a magazine.
"Detroit has always been a place that breeds creativity and innovation," WDET General Manager Michelle Srbinovich said in the release. "We believe Detroit is the perfect place to be building the future sound of public media, and
CultureShift
will ultimately provide some unique opportunities to take creative risks and develop up-and-coming talent."
Check out the promo below for the official scoop from Travis Wright and Amanda LeClaire.