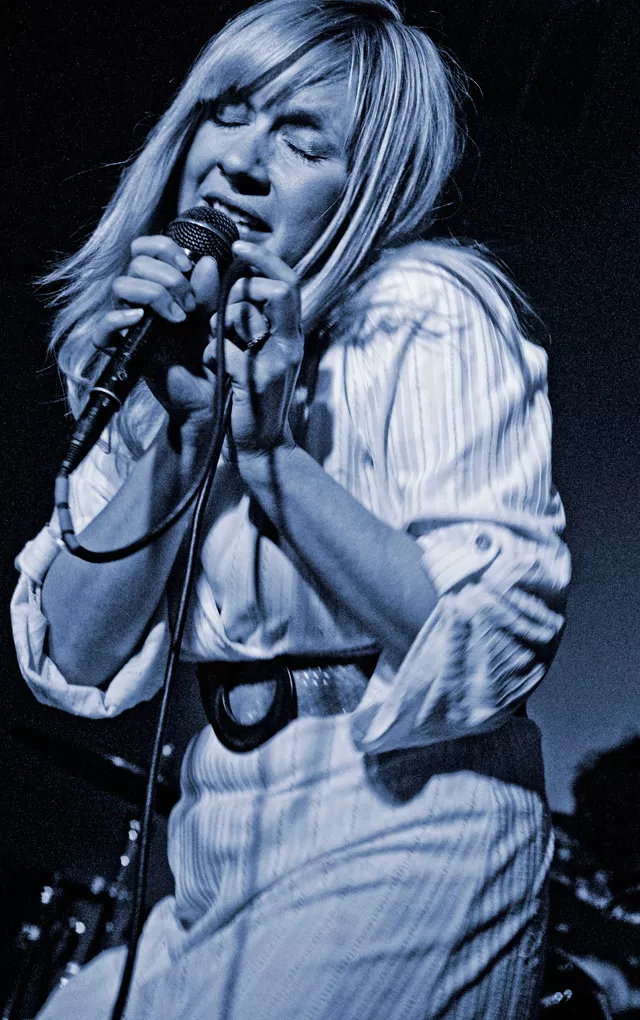 Kelly Jean Caldwell
Kelly Jean's wild-child folk wants to be sung and swayed to. We'll do just that, and find comfort on a wintry Detroit night, at her 7-inch vinyl release show this Saturday. First, five questions:
Metro Times: What's a musical influence we'd never hear in your songs?
Kelly Jean Caldwell: Metal. Hair metal was the main reason I started loving music, in third grade. I was just accused of being a "cute metal chick" at a Danzig show.
MT: What's the best setting to listen to your new 7-inch.
Caldwell: A bottle and a fireplace. Or driving in a blizzard.
MT: It's a winter record?
Caldwell: Definitely. Even though "Outside Heart" was written about growin' up in the summer, it comes from a sad winter place. "Diamonds" is a total winter makeout song.
MT: Harder to write a happy diddy or a melancholy croon?
Caldwell: A saddy. When I'm sad and hear a sad song, I always connect. That feeling's just as good as happiness.
MT: What will the new year bring?
Caldwell: My band is finally going to come up with a name — we've been struggling with that for years — and we're recording a full length with Derek Stanton (Awesome Color) in February!
Kelly Jean Caldwell releases "Outside Heart" b/w "Diamonds" at the Atlas Bar on Dec. 18. Aran Ruth supports; myspace.com/kellyjeancaldwell.