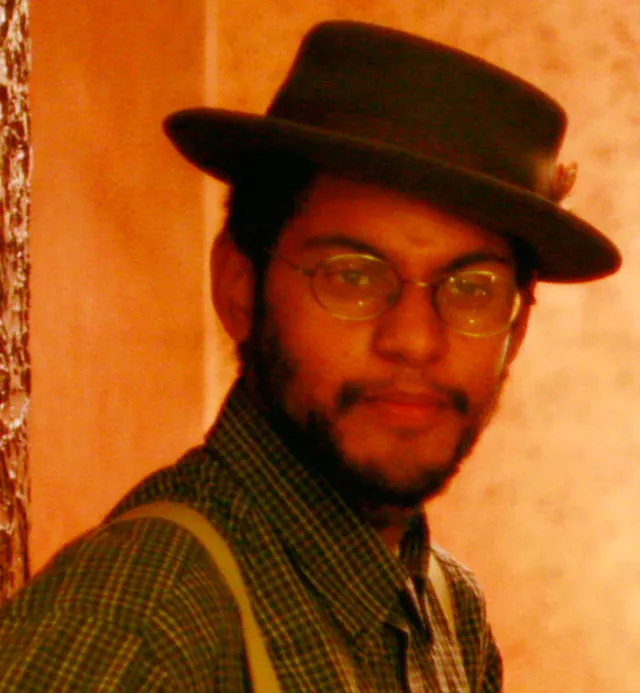 The film Louie Bluie — about the late (and phenomenal) Detroiter Howard Armstrong — left its mark on Rhiannon Giddens, Dom Flemons and Justin Robinson. The young enthusiasts of the old-time black string band tradition were struck by Armstrong and company's version of "Cacklin' Hen." "We all watched the scene, and it was over from there," says Flemons. In fact, they adopted and adapted the name of the Armstrong family band, the Tennessee Chocolate Drops, to become the Carolina Chocolate Drops. Flemons says to appreciate the style, start with Howard's "Vine Street Drag" and "State Street Rag," and proceed to the following:
5. "Sitting on Top of the World" by the Mississippi Sheiks (Stop and Listen: Yazoo Records): The Mississippi Sheiks were very similar to Howard Armstrong by the way they combined the older string band music with the popular music of their day, which included blues, gospel, early jazz, brass band and "hot" music (dance bands that preceded jazz). This was their biggest hit and is a standard in both white and black string band traditions. The Carolina Chocolate Drops cut a version of the song for a Mississippi Sheiks tribute called Things About Comin' My Way put out by Black Hen Music. The Sheiks are really a great introduction to pre-war music for listeners who might be new to this music.
4. "Hokum Blues" by Dallas String Band (Good for What Ails You: Music of the Medicine Shows: Old Hat Records): Howard mentions in the film Louie Bluie about playing in the medicine shows early on. These mostly rural stage shows centered around a pre-Food and Drug Act "doctor" who sold his wares to the local people in town. Many of these shows featured wonderful and varied entertainment, such as this great performance. The album Good for What Ails You features a variety of different acts from several medicine show traditions.
3. "Black Bayou" by Blind Pete (Deep River of Song: Black Appalachia: Rounder): An amazing black fiddle-guitar duo from Arkansas recorded for the Library of Congress by John and Alan Lomax, this was one of the first groups that the Lomaxes scouted out with the help of Louisiana songster Huddie Ledbetter — aka Leadbelly. Many of the best recordings of black string bands were recorded outside of the commercial realm, which is a main reason why they are not as well-known now. The whole Deep River of Song collection covers all of the major Southern states that the Lomaxes focused on in their studies. For specific black string band material of this nature, I would focus on this collection, as well as Georgia, Black Texicans, Misssissippi and Sinners and Saints.
2. "Ol' Corn Liquor" by Joe and Odell Thompson (Black Banjo Songsters of North Carolina and Virginia: Smithsonian Folkways): We started the Carolina Chocolate Drops after meeting National Heritage Fellow Joe Thompson, a black fiddler from Mebane, N.C., who is now 91 years old. It has been a pleasure to help present his music to a larger audience so far. This is a breakdown that Joe would call his set dances on. It is amazing to hear the distinct regional differences with each group. This, of course, is based on the functionality and the preference of the players. This track comes from a companion CD to Cece Conway's book, African Banjo Echoes in Appalachia, which is an essential read for those interested in the history of this type of music. The group has performed Joe's music since 2005, and we have also recorded an album with him as well.
1. "Po Black Sheep" by Nathan Frazier and Frank Patterson (Altamont: Black String Band Music: Rounder): One last piece done by the amazing fiddle and banjo duo out of Middle Tennessee recorded by John Work III. Work was one of the few black ethnomusicologists who focused his studies on secular as well as sacred music in the black communities in the '30s. Another reason black string band music is not well-known is because the first folklorists, white and black, were not as interested in the non-European instrumental music as much as they were the vocal traditions of the black church. Thanks to Work, we have a glimpse into a very different approach to the string band music as it was played at that time. There is a compilation of Work's material called Recording Black Culture that describes Work's studies in folklore, and also a book, Lost Delta Found, which focuses on his studies in Mississippi in the mid-'40s, which led to the discovery of Muddy Waters.
The Carolina Chocolate Drops perform at 8 p.m. Friday, Dec. 3, at the Michigan Theater, 603 E. Liberty St., Ann Arbor; 734-668- 8463. Terry Zwigoff's film Louie Bluie was recently reissued on DVD.