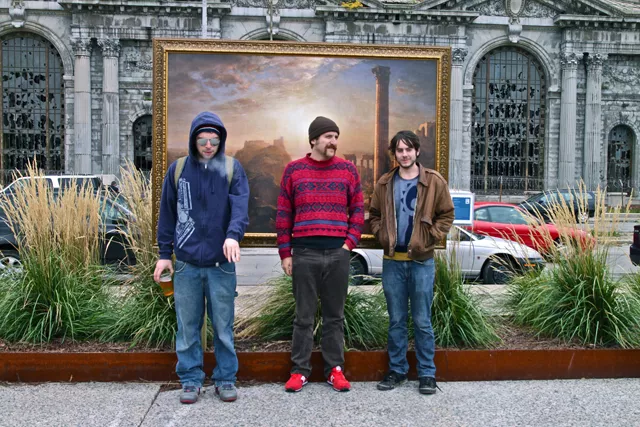 Future reminiscing youngsters will view Scrummage (the spaces, the bands) as a sacred time. We partied all night, and the music was all right and sometimes we tripped our balls and vags off. But the kids won't understand. The latest incarnation kicks off this week, and here's Scrummage's Conor Edwards.
Metro Times: What can one expect from a Scrummage party?
Conor Edwards: Everybody gets laid! Really, hear good music and meet people who don't take themselves too seriously.
MT: How does this new space differ from the Toy Factory?
CE: The bottom line is that our new spot is in a much more accessible neighborhood.
MT: What's up with Denver band Woodsman?
CE: They're cool, psyched-out. They were looking for a show.
MT: Why is Danny Brown not as random an act for this show as one might think?
CE: Danny Brown is a phenomenal rapper, and a friend. There's nothing random about it. He's played at Scrummage for years and we're psyched he's playing the inaugural show.
MT: What can we look forward to from Scrummage this summer?
CE: Look out for new albums from Lord Scrummage, Aphasiacs, and Bones, plus plenty of amazing shows.
Scrummage Grand Opening with Mannikin, Danny Brown, Woodsman, and Bones is at 9 p.m. June 18, somewhere in Corktown.