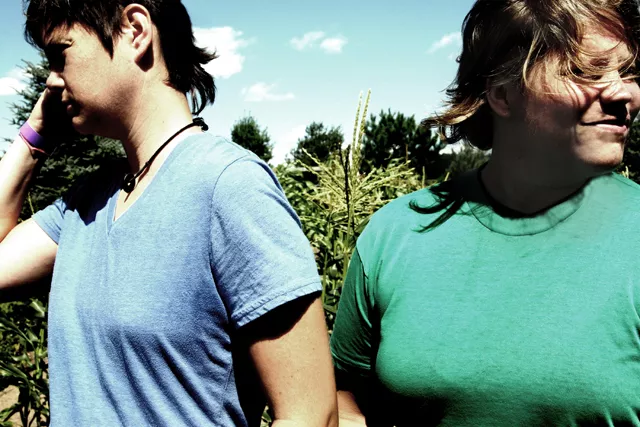 Nervous but Excited
Coffeehouse folk heroines Kate Peterson and Sarah Cleaver are Nervous but Excited. Maybe their name describes how they felt sharing stages with Ani DiFranco or Iron and Wine, or when the Indigo Girls, with whom they share more than one note, sang their praises. On stage, you'd never know if their nerves were shaking. These women are pros. Their acoustic set speaks across generations, to internal consequences of nostalgia, love and societal distress. These two lent us their five favorite duos in politics, music, film, TV and sports.
5. Sports: One hand and one foam finger. We're not sport enthusiasts, but we cheer well.
4. TV: Bert and Ernie. We learned nearly everything we know from them.
3. Film: Thelma and Louise. Badasses!
2. Music: Ourselves! We swear it's not that we're conceited; we just really like each other.
1. Politics: Jon Stewart and Steven Colbert — at least they help us laugh about it all.
At 8 p.m. Saturday, Feb. 12, at the Trinity House Theatre, 38840 W. Six Mile Rd., Livonia. For more info, see trinityhouse.org. $15.