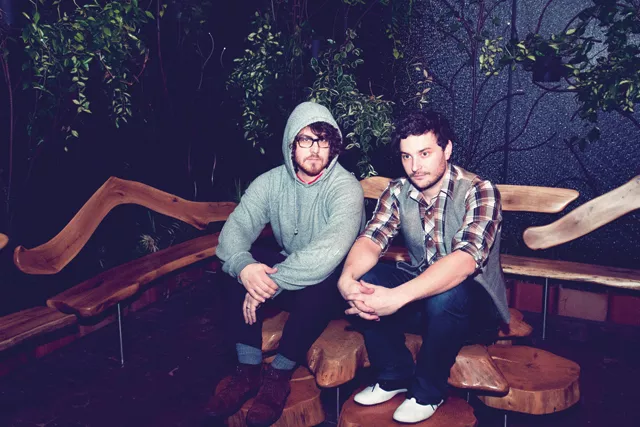 Dale Earnhardt Jr. Jr.
Record Release with Danny Brown, Prussia, Phantasmagoria & Self Says
Since we last caught up with Dale Earnhardt Jr. Jr., they inked with Warner Bros., were featured by MTV, Rolling Stone, Spin and ABC News, they killed at SXSW, booked Lollapalooza and Austin City Limits Festival, and started blogging for ESPN. Jesus. This Saturday, they're all ours again, celebrating the release of their debut full-length, It's a Corporate World, with a stacked bill of top-tier Detroit talent. Meet the bands:
5. Dale Earnhardt Jr. Jr.
What!

4. Danny Brown
Signed to Fools Gold Records (Kid Cudi, Chromeo), Motor City mouth Danny Brown gets global shine for his heavy, horny wit and wild rap delivery. He's a singular talent.

3. Prussia
The next band to hit, Prussia's attitudinal odd pop won them a loyal following here, but they're bending ears in New York and Chicago.

2. Phantasmagoria
Think Lykke Li singing over Boards of Canada. Christopher Jarvis and Lianna Vanicelli were the cute couple on this year's Dylan-inspired Blowout cover. Since that breakout show, they're nonstop.

1. Self Says
Dude is Detroit's best-kept secret. We'd like to see that change. Self Says touches the Golden Era of rap, drinks the Def Jux juice, and could throw boulders at Stones Throw Records.
Dale Earnhardt Jr. Jr. record release is Saturday, June 25, at St. Andrew's Hall, 431 E. Congress, Detroit.