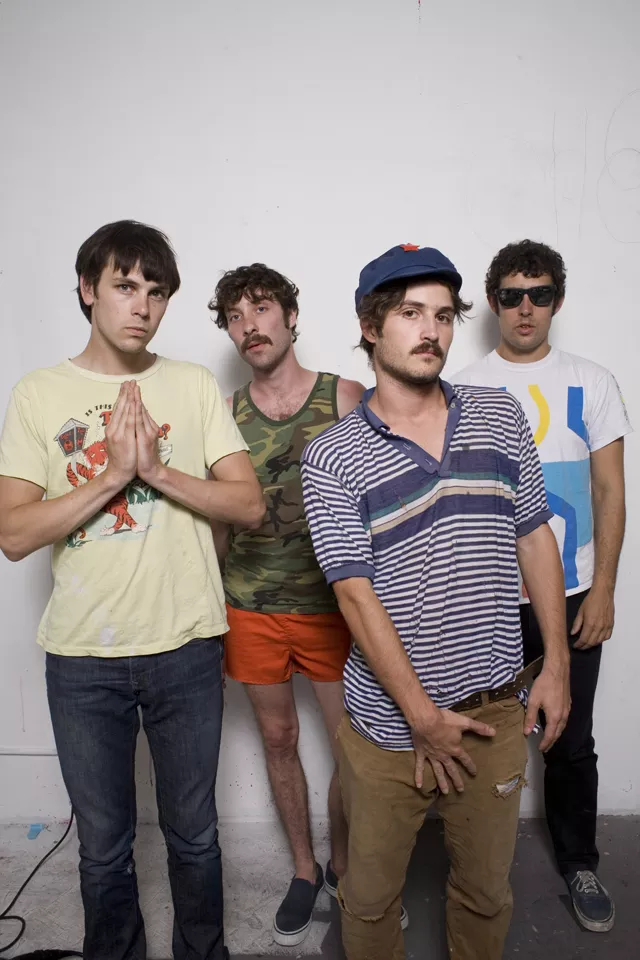 The Black Lips
Atlanta punkaroos the Black Lips have crafted a shimmy-yaw, shimmy-yay lo-fi sound. The band's not serious about much, but the music is seriously good, like mid-'50s pop blown through a bloody nose. Detroit's their home away from home. And I hate to say it, but this is absolutely one of those bands that you need to see live. They bring a kind of spectacle and soundtrack that turns a concert into a party. On a seemingly endless tour for the last few years, the band is known for unearthing unknowns for opening acts. Lead guitarist Ian St. Pe (check out his rad project theFixedFocus) gave us a list of five bands we should know about, but probably don't.
1. White Fence: Tim Presley's (Darker My love) solo garage soul thing. "Great lo-fi pop craze stuff," Ian says.
2. Turf War: According to Ian, this Augusta, Ga., punk pop trio is simply "winning!"
3. POPO: This duo drops their debut on Mad Decent this spring. Electro noise punks "on a different but great tip," Ian says.
4. Natural Child: Ian thinks these Nashville newbs "mix the Band with some good ol' punk."
5. King Tuff: Ian maintains these glam stoners "hold it down with good time music."
The Black Lips play April 17, at the Magic Stick. More: majesticdetroit.com.