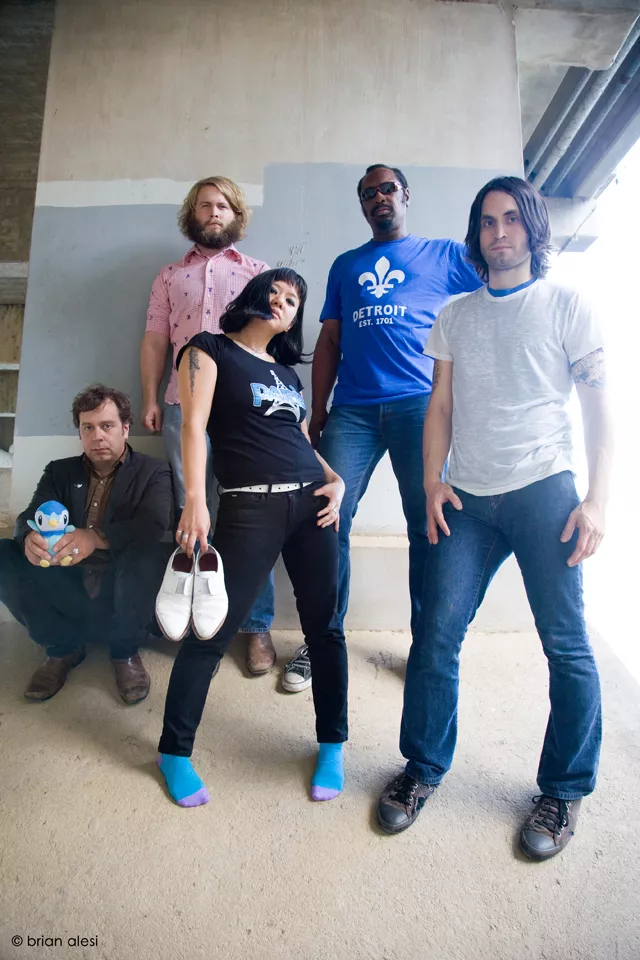 The Dirtbombs
No Dirtbombs record ever sounds the same. Look:
5. Horndog Fest (1998): Like chugging cold lager from a rusted can. Dig "I Can't Stop Thinking About It."
4. Ultraglide in Black (2001): Collection of soul and funk covers. They do Curtis, Marvin and Sly but we dig Mick's Collins' "Your Love Belongs Under a Rock."
3. Dangerous Magical Noise (2003): Their garage pop record. Chirp along with Mick! Dig "I'm Through With White Girls."
2. We Have You Surrounded (2008): Psychedelic, paranoiac. Dig "Ever Lovin Man" and "They Have Us Surrounded."
1. Party Store (2011): A trib to D-Town techno, featuring raucous covers of Derrick May and Juan Atkins classics. Dig new-old classic "Shari Vari."
Magic Stick on July 16, with Moonpool & Deadband and D. Wastui.