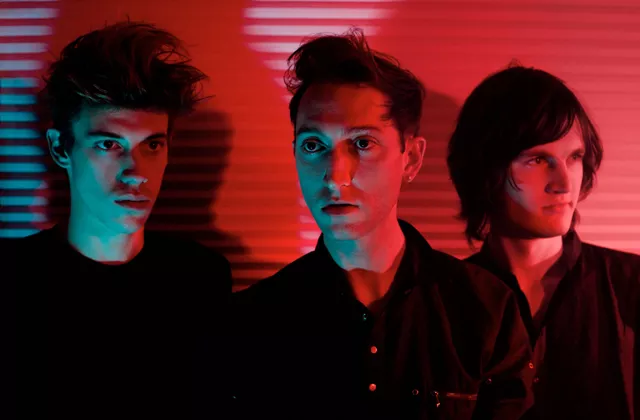 It's funny how the music industry in 2011 both mirrors and totally diverges from the biz circa 1961, a time when a band could garner radio play and tour the country with only a single. Brooklyn trio Brahms finds itself in this very position with a synthy single dubbed "Subtext is Deadly" and only, like, three other songs. The band is Eric Lodwick, Drew Robinson and Cale Parks, the latter of whom you might remember from his solo electro work, including last year's Ra Ra Riot remix, as well as music made under the Aloha moniker. To give you more of an idea of their sound, they've recently opened for Sleigh Bells and Delorean. Here's Cale Parks on mood, bread, and more.
Metro Times: What kind of mood will Brahms put you in?
Cale Parks: Dancile.
MT: Aside from sound, what other retro bents does Brahms have?
Parks: Bent on destruction.
MT: What's Brooklyn's most overrated anything?
Parks: Brooklyn Standard.
MT: The Greenpoint coffee shop?
Parks: Sometimes they don't even have focaccia. But seriously — love that place.
MT: Who'd you most like to collaborate with?
Parks: Is Paul McCartney available?
Brahms plays Wednesday, Jan. 12, at the Pike Room w/Lettercamp and Javelins; crofoot.com.

See Brahms jam on a couch: