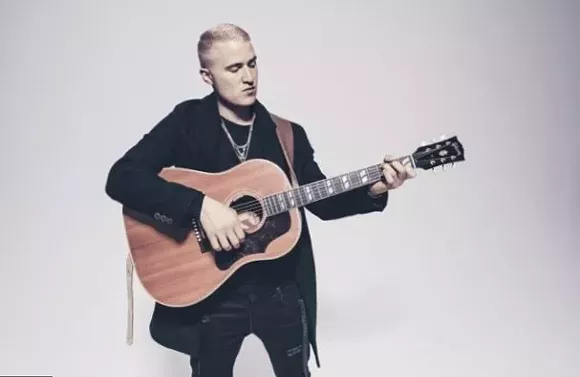 We get a lot of superlative-laden press releases, because that's the nature of the business. But of course we had to "drop" everything we were working on today in order to fully take in this email missive, with the headline that "MIKE POSNER's NEW ALBUM At Night, Alone. 'DROPS' – FROM WEATHER BALLOON 20 MILES UP IN SPACE!!"
Do you get the joke here? The album, which
boasts perhaps the finest artwork in the history of music
, is not only released today, but it is physically being dropped from high up. "Dropped" here, has dual meaning— it is both released today, and also was physically dropped from a great height. "PARTNERING WITH GOPRO TO CAPTURE ENTIRE 3-HOUR VR ALBUM LAUNCH IN 1080P 3-D 360 – FULL VIDEO COMING SOON, TEASER OUT TODAY HERE!"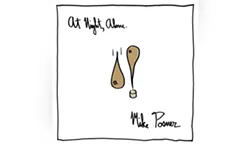 We're also informed that ""I TOOK A PILL IN IBIZA (SEEB REMIX)" MULTI-PLATINUM GLOBAL HIT PEAKS AT #1 ON POP AIRPLAY CHART THIS WEEK!" so we are so proud of our
young musical friend, Mr. Posner
.
OK, it's clear now that I should email this PR person to inform them that their keyboard is broken and can only type in caps lock. Meanwhile, we will just remain proud of the local EDM/folk superstar. Posner's success is proof that a young man from the right side of the tracks (according to Wikipedia, he attended the Birmingham School District's Groves High), with a bit of luck, and a lot of determination, can somehow succeed.
The teaser for the album's "spacelaunch" is below. We will naturally post the full video as soon as it is released/dropped.