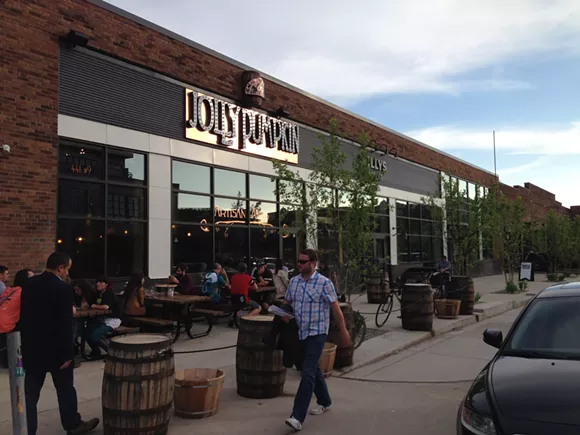 On Tuesday,
news came over the wire
that Detroit-born rocker Jack White had teamed up with Shinola's Tom Kartsotis to purchase 441 W. Canfield, the home of Shinola's flagship store. The purchase will allow White to create a Detroit branch for his Nashville-based Third Man Records, while Shinola will continue to operate within the space.
Suspiciously absent from Third Man's
press release
: The word "Midtown," a name that has become synonymous with that neighborhood's recent redevelopment. Indeed, White instead refers to "the Cass Corridor," a name often more associated with the neighborhood's seedier era — and related
art movement
— and not often used since the rise of Midtown.
When we talked to nonprofit Midtown Detroit, Inc.'s Sue Mosey about neighborhood branding
earlier this year
, she explained that "Midtown" wasn't meant to replace a tarnished "Cass Corridor," but rather unite the Corridor under an umbrella that also includes neighborhoods like Art Center and Brush Park.
Yet anecdotally,
we've noticed
a sort of psychogeographical border develop between the concepts of "the Cass Corridor" and "Midtown": "When they build a condo, they say it happened in a place called Midtown. When there's a shooting, they say it happened in Cass Corridor!"
When asked for comment, Third Man employee (and native Detroiter) Ben Blackwell replied, "The neighborhood will always be the Cass Corridor to us."