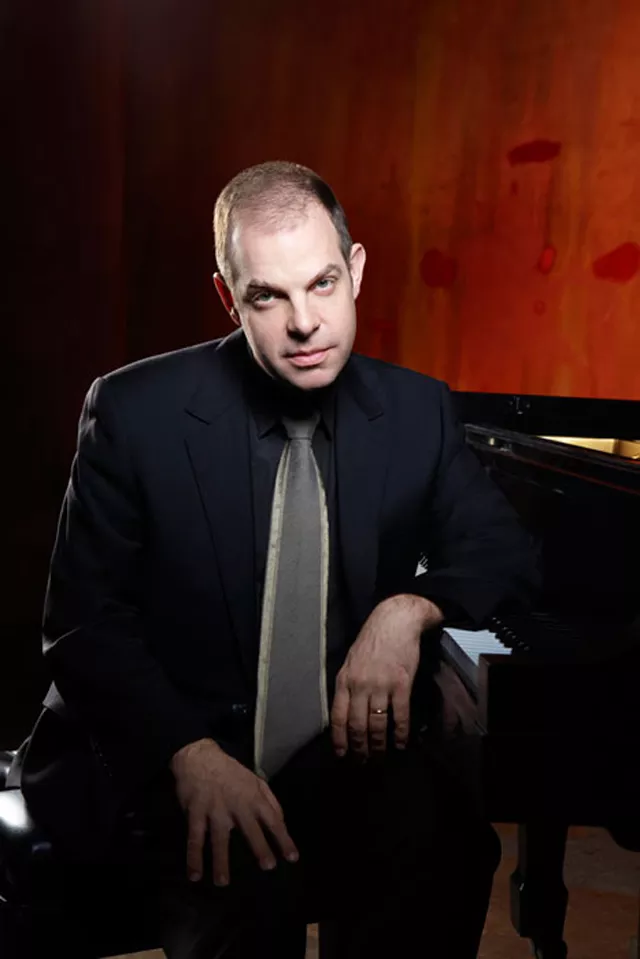 How do you pick which tunes to play? A jazz pianist shares his latest faves.
Bill Charlap performs Wednesday-Saturday, Oct. 31-Nov. 2, at the Dirty Dog Jazz Cafe, 97 Kercheval, Grosse Pointe Farms, 313-882-5299.
For musicians, repertoire is an individual thing. Some overhaul their show to follow each album. Some are human jukeboxes, prone to wing anything. Others seem frozen in time. When we contacted Bill Charlap the other day, he sent us a list of five pieces he added just last week. Charlap, by way of introduction, is one of the most elegant keyboard players we have today, continuing in that thoughtful space inhabited in years earlier by the likes of Bill Evans and Detroit's Tommy Flanagan. Here's what he had to say about his newest additions:
1
"I Didn't Know What Time It Was": One of Rodgers and Hart's masterpieces. I've been wanting to play this for a long time. The melody, lyrics, and harmony are sublime, and it swings like mad. I always think of Charlie Parker and Frank Sinatra when I hear this song.
2
"Like Someone In Love": Jimmy Van Heusen's songs always sound completely comfortable and stress-free. The melodies have surprising shapes, and the harmonies sound inevitable and natural. I've always loved this song. I borrowed the harmonic treatment from my good friend Mickey Leonard. Mickey's a great songwriter and arranger, and his chord changes to this song are perfect.
3
"I'm All Smiles": This song was written by Mickey Leonard and Herb Martin for The Yearling. I've known and loved this song since I was very young from hearing it on a Bill Evans record that Mickey arranged. It's modern and jazzy, but also very lyrical and emotional."
4
"Jimmy Up, Jimmy Down": This piece is written by my favorite jazz pianist, my wife, Renee Rosnes. Renee is, of course, a great pianist and an extremely brilliant and versatile composer. She wrote this tune for saxophonists Jimmy Greene and Jimmy Heath as a framework for the blues, and I can hear hints of the influence of the great Cedar Walton. This song is just one small facet of Renee's incredibly diverse compositional skills.
5
"Fun Ride": This tune, written by Bill Evans, is just like it sounds. It's fun to play and it's a maze of harmonic and melodic twists and turns. Bill's developmental technique in how he works out the phrases and their transpositions is peerless. The piece is a challenge, as the terrain is constantly changing. But for me, it's a fun challenge ... kind of a fun ride.