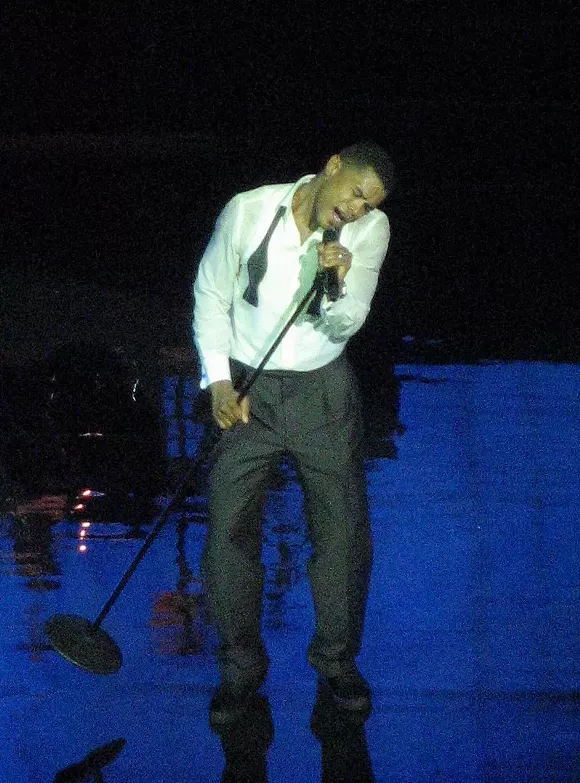 An absolute genius of smoothness and sexy-style nighttime R&B jams,
Maxwell
is slated to perform at the Soaring Eagle Casino and Resort in Mt. Pleasant on July 12.
The artist has just released his first new track in seven years. Hopefully Maxwell's comeback is even one-fourth as great as his peer D'Angelo's was last year. It's doubtful Maxwell will be quite as political as D'Angelo, but that's OK. We all still listen to
Urban Hang Suite
when we need to Netflix and chill.
In an interesting move, we're informed that every ticket purchased online for Maxwell's tour will include a CD of his new album
blackSUMMERS'night
. Because life is confusing, that record is marketed as "the second album from the
BLACKSUMMERS'NIGHT
trilogy." The first in that trilogy, 2009's
BLACKsummers'night
has the same words but different capitalization.
Actually, that's so confusing, it's pretty cool.
Anyway. His new song is pretty great, don't you think? "Lake by the Ocean," had to listen to it again as soon as it finished, four more times in a row.
"Being content in a lake when you have an entire ocean near you is the epitome of true happiness," is how the artist explained the meaning of this sure-sounds-sexual-to-us tune to his fans on Facebook the other day,
according to Pitchfork
.
Here's an interview
Metro Times
did with the reclusive singer back in 1999.