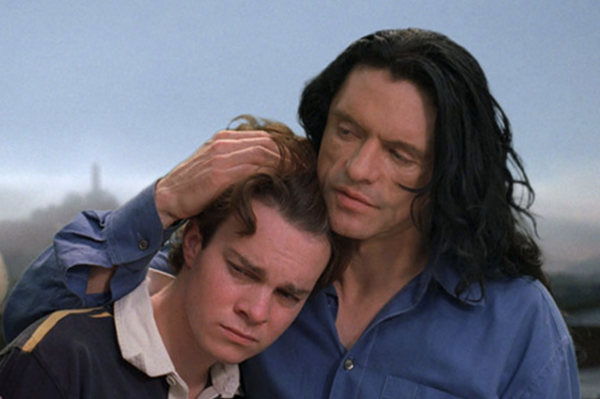 Love. Betrayal. Friendship. The worst movie ever made? When Tommy Wiseau set out to make the 2003 quasi-autobiographical drama The Room, he was aiming for an Oscar nomination. Well, an Oscar never happened for the mysteriously rich marble-mouthed possible vampire, but what Wiseau did manage was to create a cult phenomena.

Nearly 15-years later, The Room is a midnight movie classic, complete with audience participation cues to throw plastic spoons, footballs, and lines that have little relevance to the plotless-plot. The Room might very well be a work of madness, and that's what makes it so fun.
The Room begins at midnight at the Main Art Theatre Friday, December 1 and Saturday, December 2; 118 North Main St., Royal Oak; 248-542-5198; landmarktheatres.com; Tickets are $7.