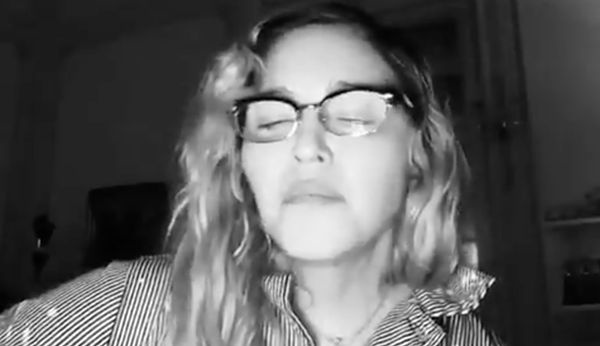 What does the Material Girl have in common with the late Elliott Smith?
Well, nothing, really. Which makes the
Bay City native's
recent Twitter video so oddly endearing. A black-and-white video surfaced of a casual, late-night Madge armed with black-rimmed glasses and an acoustic guitar as she performed a tender tribute to the late indie idol.
She hash-tagged the vid with #prayer #lullaby #love and punctuated it all with the very evangelical prayer hands emoji. Suddenly Madonna, Queen of Pop, is all of us after watching
Good Will Hunting
for the first time.
Celebrities, they're just like us.
The charming video of Madonna performing "Between the Bars" from Smith's beloved Either/Or is embedded below for your listening/viewing pleasure.
Between the Bars............🎼🖤strumming my favorite song when everyone else is asleep. ♥️ Eliot Smith 🙏🏻 #prayer #lullaby #love pic.twitter.com/i0JvwvMaPA

— Madonna (@Madonna) November 9, 2017