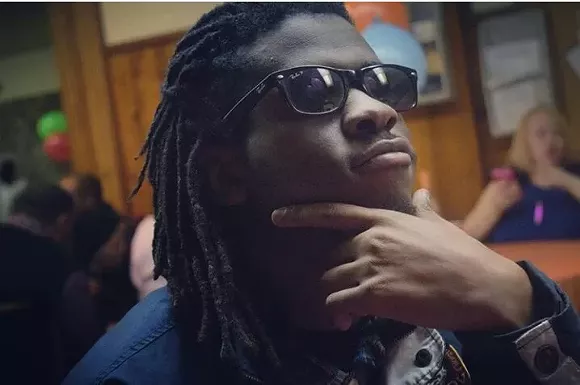 Local musician Chris J sent us the following track and introduced himself with this note:
Hey, what's up! I'm Chris J; I'm 20 from Detroit! I love music, it's all I do. This year I'm claiming it to be mine. I have only two goals when it comes to my music:
1) I want people to actually hear/feel me, not just bob their head because of a nice hook or beat.
2) Is to put my mom in a position where she doesn't have to work nor worry about anything.
Anything other than that is not my main priority. I'm not looking for any handouts or anything. JUST SUPPORT!! That's hard to come by in our city, but I just want a group of strong people behind me. I'm promise you I'm about to change the game!
Naturally I listened, thought it was good, and passed it along to our hip-hop scribe, the always on-point Kahn Santori Davison, who then gave it the following succinct introduction.
-Mike McGonigal
In "Twitter Feelings,"
Chris J
is rapping and singing about a woman he's being going "back and forth" with. It's one of those "silent by day, but flirtatious tweets by night" kind of relationships. Chris J perfectly blends hip-hop bars with R&B crooning. "It was those late nights on Twitter girl when you was in yo' feelings/lying in the dark steady talking to the ceiling/we barely talked that day but I can still feel the tension," Chris J raps.
The melodic vibe of the track and Chris J's lyrical approach feel like a page taken directly out of Drake's playbook. But that's not a bad thing, because Chris has an original voice. And the only thing here not to like is the song is only two and a half minutes long.
To keep it simple, "Twitter Feelings" is a just a dope record.