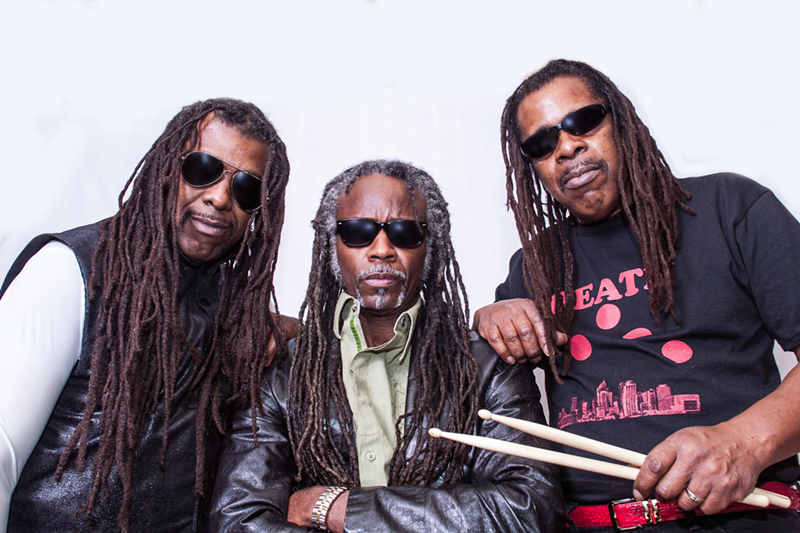 Each week,
Metro Times
rounds up must-see performances by metro Detroit's own.
Mic Phelps and the Plug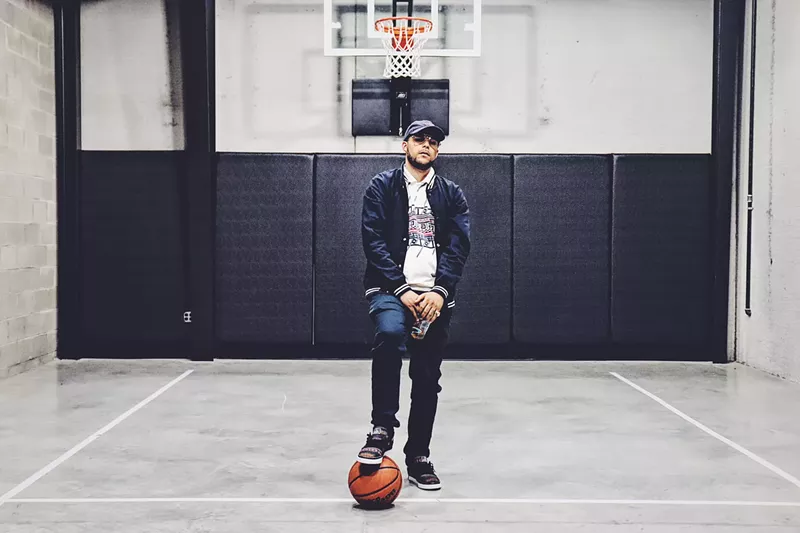 Detroit's Mic Phelps might try to tell you that he is a heavily decorated Olympian swimmer, but that would be a lie. (That's Michael Phelps.) He is, however, a poet, rapper, comedian, father, speaker, and self-described "humble servant of the dictionary." While he often performs solo accompanied by nothing more than a microphone, the Detroit emcee and pianist will be leading his soul and jazz band the Plug for a soulful take on his non-Olympic swimmer stylings. Chavis Chandler is also on the bill.

Mic Phelps and the Plug will perform at 8 p.m. on Thursday, April 25, at Detroit Shipping Co.; 474 Peterboro St., Detroit; 313-462-4973; detroitshippingcompany.com. Tickets are $8.
Ohtis
It's been a hot minute since we've heard from Ohtis. The band that has wrestled with death and resurrection — almosts and near-maybes — has made what has been dubbed as somewhat of a miraculous reemergence with its long-awaited debut LP,
Curve of Earth
. Described as both sparse and confessional,
Curve of Earth
follows the same seemingly curvaceous trajectory that brought bandmates Samuel Swinson, Adam Pressley, and Nate Hahn to the point of its release. To help celebrate Ohtis' album release are Double Winter and
Metro Times'
2019 band to watch,
Career Club
.
Ohtis' album release begins at 8 p.m. on Thursday, April 25, at UFO Factory; 2110 Trumbull St., Detroit; facebook.com/ufofactorydetroit. Tickets are $10.
Screcha Mabecka
While none of the members of Screcha Mabecka may be new to the scene (in fact, they might as well be considered well-seasoned) together drummer Max Bauhof, guitarist Brett Lucas, and Cliff Bell's regular and organist Evan Mercer are just a few months into the release of their debut self-titled EP. Though it consists of five cover songs — among them Wilson Pickett's "In the Midnight Hour" and Richard Groove Holmes' "Red Onion" — Screcha Mabecka infuses its own blend of organ funk, soul, jazz, and boogaloo.
Screcha Mabecka will perform at 8 p.m. on Thursday, April 25, at Cliff Bell's; 2030 Park Ave., Detroit; 313-961-2543; cliffbells.com. Tickets are $10.
The 28th Annual Detroit Music Awards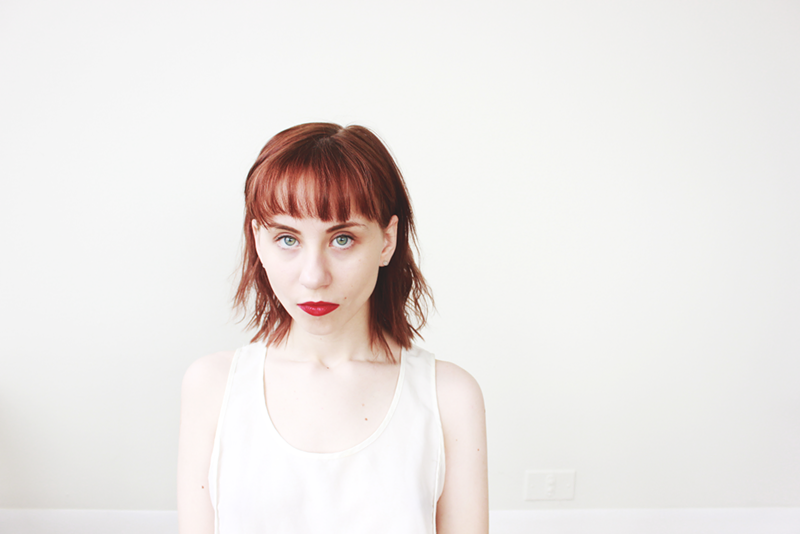 Of course, it's an honor just to be nominated, but let's be real — winning a
Detroit Music Award
is pretty fucking cool, too. The annual awards show is now in its 28th iteration and will dole out more than 70 awards in 11 musical categories. This year's performers include Frankie Ballard, Mike Skill of the Romantics & friends, and Shortly (another previous
Metro Times
artist to watch pick), as well as an Aretha Franklin Gospel tribute led by Carl B. Phillips and friends, and a Motown tribute by the Mosaic Youth Theatre of Detroit. Longstanding Ann Arbor folk outfit the RFD Boys, as well as advocate and poet John Sinclair, will be honored with 2019's distinguished achievement awards, and Big City Rhythm & Blues Magazine will also be recognized for its contributions.
The 28th Annual Detroit Music Awards begins at 7 p.m. on Friday, April 26, at the Fillmore; 2115 Woodward Ave., Detroit; 313-961-5451; detroitmusicawards.net. Tickets start at $25.
Death with Timmy's Organism
Death is forever. Nearly 50 years after brothers David, Dannis, and Bobby Hackney formed an unassuming and incredibly raw rock 'n' roll band as teenagers, they are now internationally revered as punk legends and luminaries. Largely inspired by fellow Detroit rockers MC5, the Stooges, and Alice Cooper, Death created what we now refer to as proto-punk and are celebrating an important anniversary. Ten years ago, the world got hip to Death's seminal LP,
...For the Whole World to See
, a good 35 years after it was released thanks to a reissue from Chicago indie label Drag City. Death will perform as part of a special celebratory string of performances, and invites fellow give-no-fucks punks of Timmy's Organism as support.
Death wsg Timmy's Organism will perform at 7 p.m. on Sunday, April 28, at Deluxx Fluxx; 1274 Library St., Detroit; deluxxfluxx.com. Tickets are $20-$25.

Get our top picks for the best events in Detroit every Thursday morning. Sign up for our events newsletter.