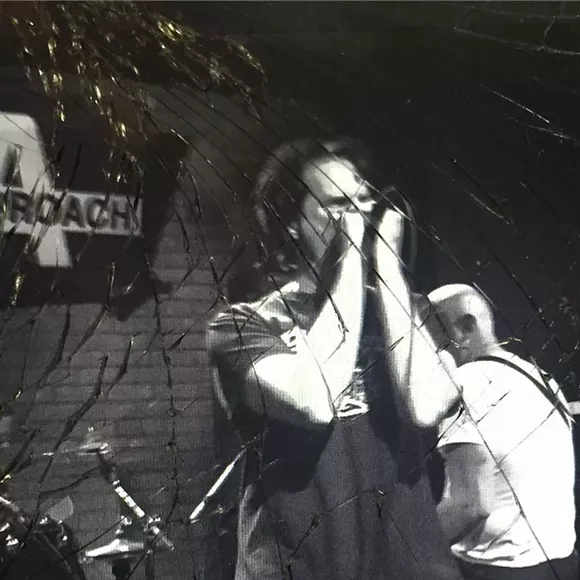 Live show review: Negative Approach at Third Man on Sat., Jan. 30

On Saturday night, Detroit hardcore legends Negative Approach appeared at Third Man Records Cass Corridor.
For the unfamiliar, the band's work sits alongside a small handful of other releases – Minor Threat's self titled debut and Black Flag's Nervous Breakdown EP both come to mind – that really capture the earliest days of hardcore as a sound and a social movement. And while that might sound like an over-intellectualization of something so visceral, there is no doubt that something about this music – perhaps singer John Brannon's vocals, which possess a distinctly wounded-animal like quality – inspired angry suburban teenagers from Orange County to Dearborn to DC to cut all their hair off ditch their flared trousers.
On Saturday morning, the event's organizers sent out a message to all attendees warning that capacity was limited and the music that evening would be loud – show up early and bring your earplugs. Detroit has always had a tradition of producing "the loudest" rock music, but in 2016 even the loudest sounds from Grand Funk Railroad and Ted Nugent are somewhat less than threatening. You can still kind of imagine the sound of Negative Approach coming from a teenage bedroom, however, evoking expressions of worry and disappointment on the face of parents everywhere.
That evening, the suburban family contingent was out in force on Canfield. The event was billed as "around the corner" from the Freezer Theater, the legendary and legendarily unlicensed venue where Brannon and co. hosted the likes of Minor Threat and the Misfits. The Freezer was part of what historically made the Cass Corridor so intimidating for some – that scary little building by the Old Miami where the punks got out of hand and the police had to come. Yet paradoxically, it is also part of what made the area so fit for rebranding.
Many have reflected on the transformation of the Cass Corridor into "Midtown." For potential visitors, perhaps "Cass Corridor" automatically sounds like the prefix for a non-profit or a community group, and that it bring to mind too much of the Detroit they hope to leave behind. In front of the crowd at Third Man, John Brannon offered his thoughts.
"Hey I just wanted to say something man. I don't know what all this fucking talk is about Midtown, 'cause this is the fucking Cass Corridor man. Fucking Cass Corridor. And we started right on the other side of that wall in 1981."
"Cass Corridor baby. Learn it, live it, fucking love it."
As in that statement, the beautiful simplicity of the band's music was no more evident as they immediately launched into the title track from their only full-length album,
Tied Down
.
The band's energy was matched by the audience, who showed their appreciation in the form of a pit which surely laid to rest any concerns that the record store could not function as a real music venue. Reunions in music are a tricky business, but Negative Approach has managed to hang on to enough of the momentum that made them feel so important, even if they find themselves in a very different time and place.