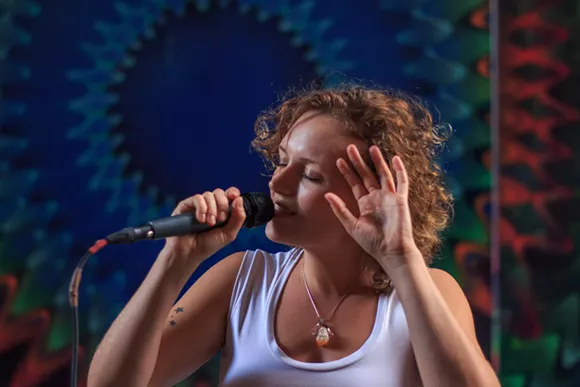 Fanic Music
, a Detroit-based start-up still in it's final stages of development, has been hosting series of acoustic performances showcasing undiscovered musicians titled
Live & Raw
.
According to founder Waref Hawasli, Fanic Music's goal is to become "a music platform that will represent the undiscovered and emerging music community."
The Live & Raw summer series has and will continue to hold bi-weekly showcases of "undiscovered" musicians. Hawasli explains: "Live
and Raw is a brand extension of Fanic, where we identify the local musicians and offer them a platform and help them expand and engage with their audience. It's a scaled back, acoustic, simple, live platform for musicians to test out their new music."
They also record the performances, so they can give something back to the artists who might not have the resources to capture and have a copy of what they're creating. "Live and Raw serves the purpose of creating opportunities" says Hawasli.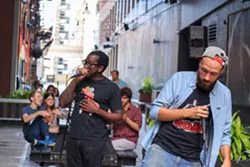 Though he couldn't exactly reveal what the next steps are for Fanic Music, Hawasli told
Metro Times
that they have some big plans for the near future: "
We have future aspirations of it going
full bore
around Detroit. The winter series will kick off next year, but we're still looking for
a new location.


"Fanic Music will hopefully launch in November. There will be an app and also a desktop platform, strictly servicing the undiscovered music community. It's
definitely a unique platform, and I think musicians in general will be excited
about it. It will be extremely functional and have value for musicians and the community."
Details for the next two showcases:

Sunday, August 14th
Location:
The Skip
Price:
Free
Time:
3PM
Artists:
ISLA and Daniel Monk, L.A.Z. and James Linck
Sunday, August 28th
Location:
The Skip
Price:
Free
Time:
3PM
Artists:
Emilie Vincent, Jackson & the Poolsharks and Greater Alexander