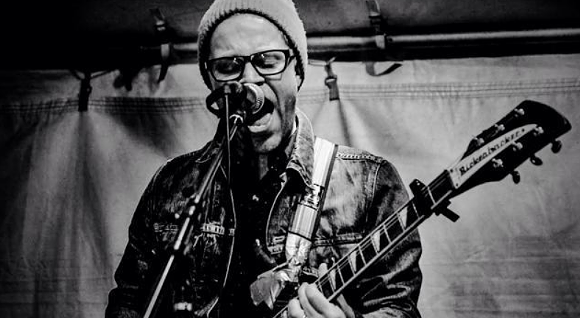 Of course, at this point the phrase "Thunderbirds Are Now!'s Ryan Allen" isn't entirely accurate. It's been a minute
since we last heard from Thunderbirds
, but Allen has been busy with projects like Friendly Foes, Red Shirt Brigade, Destroy This Place, and his solo project, Ryan Allen & His Extra Arms.
Allen's second solo album,
Heart String Soul
, is due March 25, self-released on his label, Two Brains Recording Co. Allen says he recorded it in his dad's home studio, in the house he grew up in. "It's basically about growing up, being a 35-year-old guy with a wife and kid, and trying to juggle a job and music all while trying not to be too much of an asshole. It's a bit sentimental, but still, you know, it's rock and roll," he says. "If you like Big Star, Teenage Fanclub, Ted Leo, or Tom Petty, you might like this, too."
Allen will play a
Heart String Soul
release show on March 28 at the Berkley Front. Los Angeles' Love Axe and Javelins round out the bill.
Listen to new track "Should Be Me" below. More music is available to stream on Allen's
Soundcloud
.