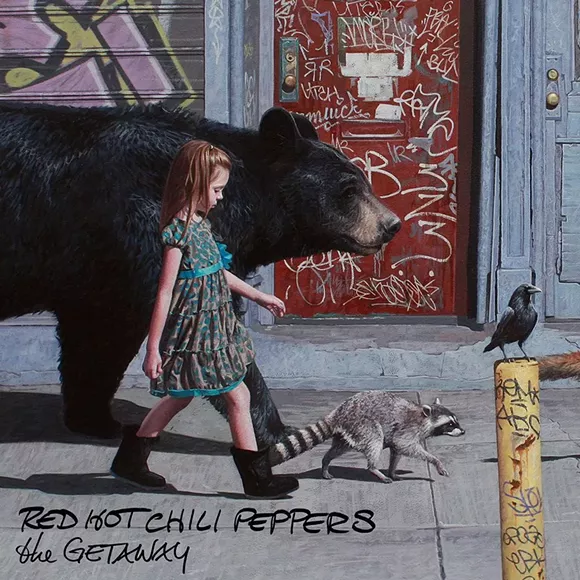 ICYMI — the Red Hot Chili Peppers released a new album last week called
The Getaway
to pretty mixed reviews. Some are saying that it
doesn't sound so great
because it's their first album since 1989's
Mother's Milk
without producer Rick Rubin. Others are saying that's it's one of
their best in years
because they chose not to work with Rubin. To each his own, I guess.
What really got us exited about the new album is that it features a song called "Detroit." How can we not love that?
It sounds like a classic Red Hot Chili Peppers song. Flea's signature bass slapping is all over the track — as well as lead singer Anthony Kiedis' staccato singing and Chad Smith (
aka Will Ferrell's twin
) keeping it tight on the drums. The funk-punk groove is certainly locked down.
So what makes Kiedis write a song about Detroit? For those who don't know, Kiedis was born in Grand Rapids, so he has a love for his native Michigan — just look at "Especially in Michigan" from their 2006 album
Stadium Arcadium.
Kiedis pays homage to Detroit all throughout the song. With lyrics like "The Stooges and J Dilla, yea / They tore this town apart" and "Funkadelic said it best I think you know the rest / Time don't stand a chance against this motor madness." It's pretty much the Peppers' version of "Californication" for Detroit.
Listen to the track below. The Peppers haven't announced any major North American tour dates yet (just a slew of festivals here and in Europe) but let's hope they do in the future so we can see them playing this hometown song.