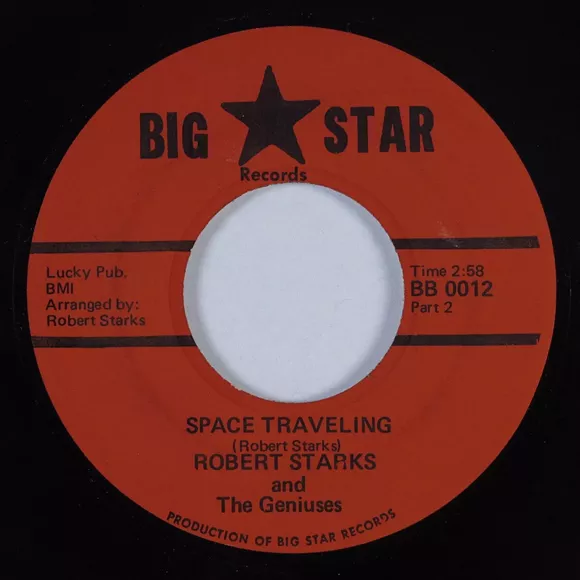 This tremendous song has been stuck in my head all week, thanks to a friend alerting me to its
recent listing on eBay
.
A few years ago, a seller had a box of deadstock, but those went quickly, and the 45 —which, like the rest of local blues legend
Bobo Jenkins'
short-lived and highly entertaining
Big Star label
has never been officially reissued— has risen in value to where it's close to a $200 record, at this point.
If Funkadelic hadn't already claimed the term, you could pretty much call it "cosmic slop." It starts out like some Pentecostal service excerpt, before heading directly into voodoo funk territory. The lyrics are shouted, the playing is messy, the guitar solo crazed and repetitive — which means that to a lot of modern and more refined ears, this thing is darn near perfect. Here's to hoping it gets a proper reissue in the near future. And in the meantime, have a listen to one of Detroit's most perfect and enigmatic records.