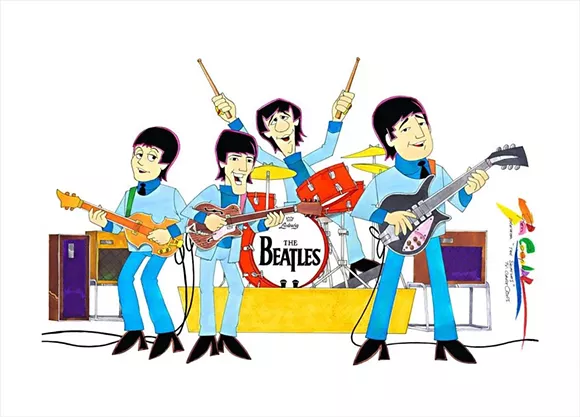 "Beatlemania" is pretty terrifying once you stop to think about it.
No matter how big today's pop stars become, there's always that latter half of their careers where the love and enthusiasm of their fans slowly starts dying down until their "fifteen minutes" are up, and the next big thing comes along.
This hasn't been true for The Beatles: even after nearly 60 years since they first started performing, fans of the "Fab Four" are still as loyal and energetic as ever.
Though he hasn't gotten the credit that he deserves (which, to be honest, is the case with most animators), Ron Campbell played an important role in Beatles history. The Australian artist's biggest claims to fame would be his involvement as an animator for the classic film
Yellow Submarine
, and lending his talents as both animator and director to ABC's
The Beatles
cartoon series that ran between 1965 and 1969.
Campbell has also done miscellaneous animation and storyboarding work for a large number of now classic cartoon series, including
Scooby-Doo
,
The Smurfs
,
The Flintstones
,
Rugrats
and
Ed, Edd n Eddy.
Fans of any of the above works will get a chance to meet the man himself when he appears at the
Danielle Peleg Gallery
from July 15-17 to perform his
one-man art show
.
Attendees of the show will witness not only a showcase of the man's historic artwork (with plenty of pieces up for purchase), but also the opportunity to witness Campbell make new art right in front of the audience.
Times, locations and contact info are available
here
.