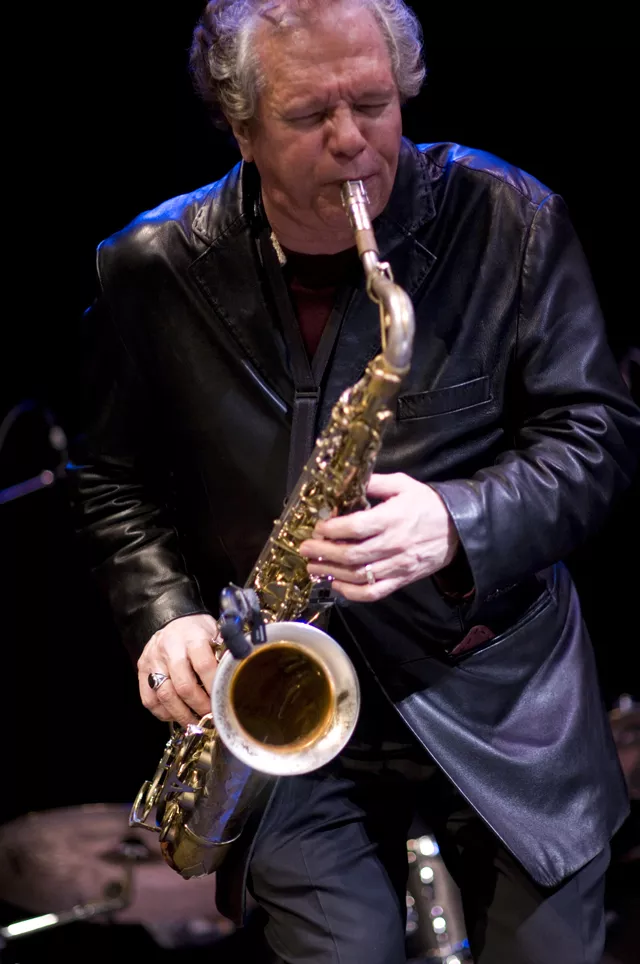 Cleveland tenor saxophonist Ernie Krivda's latest disc is Blues for Pekar, a dedication to late Cleveland comic book auteur Harvey Pekar, who passed away last year. As followers of Pekar's comics — and folks who saw Paul Giamatti play Pekar in the film adaptation of Pekar's American Splendor — know, Pekar was a first-rank jazz fanatic, hence the Krivda friendship. The much-acclaimed but too-little-known saxophonist recently shared via e-mail some thoughts on his late friend. 
1
  Everything had to have — or have the potential to have — serious impact on life. Harvey could find that potential going shopping and obsessing about choosing the fastest moving checkout line. Correctly choosing the fastest line was a victory comparable to Gettysburg to Harvey.
2
 Harvey was absolutely committed to his neurosis (he was an obsessive-compulsive). He had completely accepted it and expected you to do the same. To Harvey it was a totally acceptable way of life.
3
 He was really knowledgeable about jazz and was absolutely obsessive about it. He called me at 1:30 a.m. to have me listen to a trumpet player — who I don't remember — with the Chick Webb Band play an eight-bar solo to see if I agreed that he was pre-figuring bebop.
4
 He was IMO somewhat confused by his late-in-life success and was worried that people would think that he sold out (which was obviously not the case). I think the last run-in with Dave Letterman was a demonstration to himself that he was not and never could be part of anything that was not a deadly serious, socially relevant, soulful enterprise.
5
 He could not suffer fools. He never went to jazz clubs because IMO he did not want to take even the smallest risk that there would be someone there that was not serious-unto-death about the music. ... He would have no use for the fringe crowd that might be there just to be seen or something of that order and, for example, did not know who influenced Dizzy Gillespie. 
Ernie Krivda ("one of the best jazz tenor sax men in the world" in the words of tough critic Pekar) wants the fringe crowd and all to see him Wednesday through Saturday, Oct. 26-29, at the Dirty Dog Jazz Café, 97 Kercheval Ave., Grosse Pointe Farms; 313-882-5299. As on Blues for Pekar, the band includes the also too-little-known Claude Black, piano; Marion Hayden, bass; and Renell Gonsalves, drums.