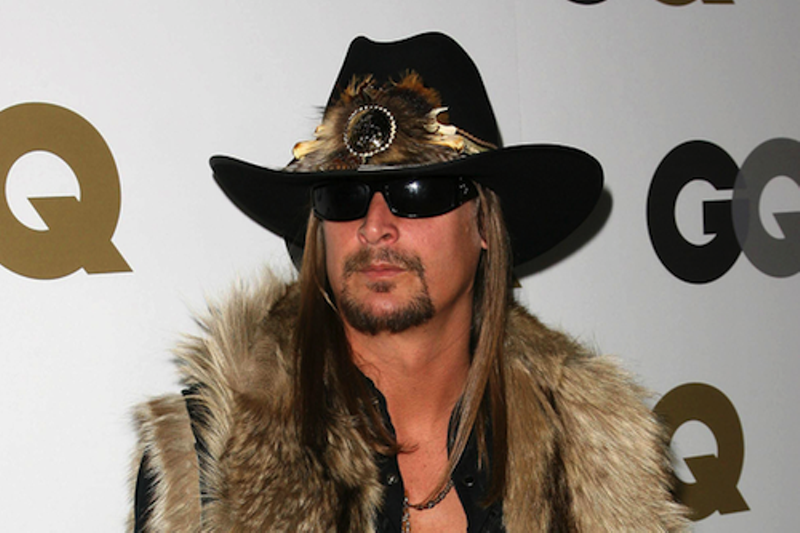 We all know that Kid Rock and Donald Trump are buddy-buddy in a way that's slightly grotesque. But today, we're actually OK with it.
Kid Rock went to the White House as Trump signed into a law the Music Modernization Act, a much-needed copyright reform law which will streamline the process for songwriters and producers to receive music royalties.
As part of the Orrin B. Hatch Music Modernization Act, songwriters will now receive royalties for songs written before 1972. The law also will create a legal process for artists and rights-holders to collect unclaimed royalties that were previously being withheld by digital service providers. Finally, the law will also create a mechanical licensing database that will collect and distribute royalties from digital streaming services like Spotify and Apple Music. The new monitoring body will be funded by the digital service providers themselves, eliminating the burden on taxpayers.
Kid Rock went to the White House to stand side by side with Trump as this bipartisan bill was executed into law. "This is a great start to protect songwriters, producers, engineers, the unsung heroes behind many of these songs that go out there," he says. "People like myself, who are maybe more at the top of the food chain it really doesn't affect that much. But I know many people that this does affect, so this is going to help in a big, big way."
You can watch the video of Kid Rock kissing ass below, and if you look close enough you may even see some brown on his nose.
Stay on top of Detroit news and views. Sign up for our weekly issue newsletter delivered each Wednesday.