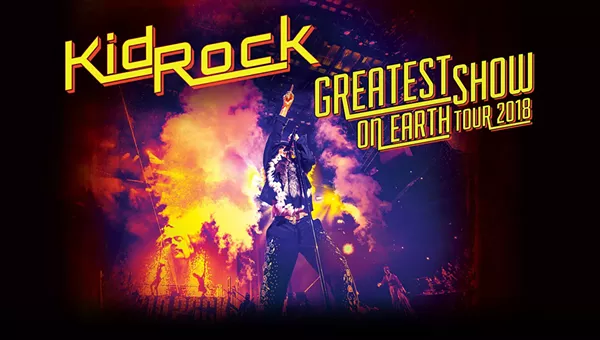 ...OK, not just
a
circus but
the
circus: Ringling Bros. and Barnum & Bailey is suing Kid Rock for infringing on its famous "The Greatest Show On Earth" slogan in the promotion of the rap-rocker's upcoming tour.
The circus, as Feld Entertainment, filed suit against Kid Rock and Live Nation on Friday, Dec. 22, in U.S. District Court's Middle District of Florida in Tampa. According to the suit, the plaintiffs take issue with the use of their trademarked slogan, and sent Kid Rock a cease and desist in November.
While the 146-year-old circus performed its last live show in May, it still owns the trademark. And while Ringling Bros. does license its mark for use by other brands for a fee, it seems unlikely Rock could work out such a deal.
"Throughout its history, Ringling Bros. has established an overarching image: wholesome, family-friendly entertainment, which is invaluable to its business," the suit notes. "Defendants' use of Ringling Bros.' famous mark in connection with Kid Rock's notorious performances — laced with F-bombs and sexual innuendo — tarnishes this family oriented image and dilutes the mark."
The suit also notes Ringling Bros. "chooses carefully to whom it grants these joint promotions, based on the image of the joint promoter" and that it "has a practice of not conducting joint promotions or entering into licensing agreements with companies or individuals who are involved in or promote violence, alcohol, illegal activities, sex, or cigarettes."
Kid Rock's
"Greatest Show on Earth Tour 2018"
does not currently include a Detroit date, probably because
he just played six shows here
in September.
You can read the lawsuit below: