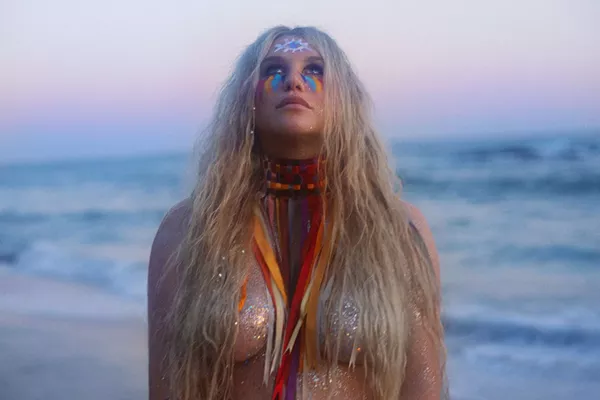 Few comebacks are as deservingly celebrated as the return of pop priestess Kesha. After a four year-long legally enforced hiatus and a nightmarish lawsuit against alleged abuser and former producer Dr. Luke, Kesha reemerged this year, victorious, with her gut-wrenching third record
Rainbow
.
A far cry from her Pitbull collaboration "Timber" days,
Rainbow
is a cathartic and explosive reprieve that sounds every bit as free as Kesha finally is. But don't be fooled. Still our favorite party girl, Kesha's
Rainbow
is full of fun and glitz. It's just this time around, the message spans far beyond where most pop music dares to go.
Kesha performs at the Fillmore on Sunday Oct. 15. Doors open at 7 p.m.; 2115 Woodward Ave., Detroit; 313-961-5451; thefillmoredetroit.com; Tickets are available for $57.15 and up.