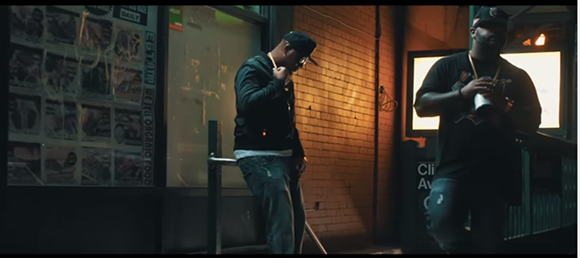 Singles roundup for the week
Some of these tracks were debuted today, while others were posted last week. Hope you like!

Ty Farris, "Hold On" featuring Royce Da; 5"9 (off the album Room 39)
"Hold On" uses gospel musical and vocal samples under inspirational bars about overcoming traps of the hood to succeed in music and in life.
"This lifestyle is hereditary yet it's extra scary/the sidewalks, they looking like niggas just stepped on cherries. Holy matrimony under the mattress is a magazine/the source is filled with a hot 16 that will snatch ya' dreams," raps Farris.
Mic Phelps and djkage, "Keep it Running" (off the album Grand De$ign 2)

Mic Phelps drops three 16s of lyrical world play and wit over a djkage boom-bap beat.
"..don't let your freestyle get my niggas hostile. If you doubt me I'm going to show you where you went wrong/I'm on the outside but I'm in the in-zone. I'm the shit with some niggas to depend on/ and I'm high like the bill on a Sprint phone," raps Mic Phelps.
Apollo Brown and Skyzoo, "Nodding Off" (off the album The Easy Truth)

This is second video from one of the best albums that dropped in 2016. Apollo uses a clever trumpet loop and subtle drums under Skyzoo's raps about neighborhood, life, and struggle.
Nolan The Ninja, "2 thou" (off the album lo-fi flips)
Nolan flips a melodic throwback 90s instrumental with some clever vocal samples from Keith Murray, P. Diddy, and Grand Puba. The cut sounds like a lost collab that never happened.
Iandmandxn, "another night @ Tires."
Up and coming beat-maker iandmandxn keeps Detroit's house and techno tradition going with an uptempo after-hours dance cut.