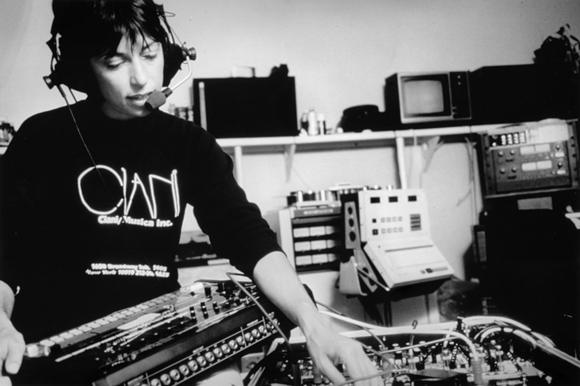 Electronic music pioneer
Suzanne Ciani is not only performing at MOCAD on Thursday, April 13
— she is bringing a Buchla synthesizer with her, and giving a talk as well! Fingers crossed that she might play some music that approximates what she played in the mid 1970s. But whatever she plays, this is a rare and awesome opportunity, and is sure to be one of the can't-miss live events of 2017 (assuming we are all alive, and not piles of nuclear ash, by mid April, of course).
Suzanne Ciani is a five-time Grammy Award-nominated composer, electronic music pioneer, and neo-classical recording artist. Ciani's work has been featured in countless commercials, video games, and feature films. Over the course of her 30-plus year career, she has released 15 albums, has been recognized as
Keyboard
Magazine's "New Age Keyboardist of the Year," and provided the voice and sounds for Bally's groundbreaking Xenon pinball machine.
Ciani will speak about her career in music and perform a demonstration of the Buchla synthesizer, an instrument which helped revolutionized the manner in which electronic music and sound is made.