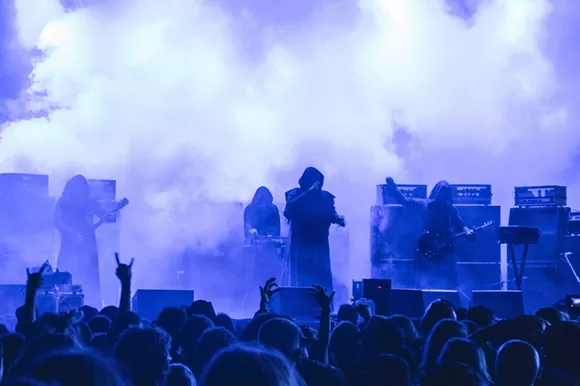 If you're a fan of medieval cosplay, heavy minimalist drone music, or the loudest and most extreme forms of metal, then surely Sunn O))) is your very favorite band in the world, as they ridiculously and excellently meld all those things together in one place.
The amplifier-worshipping pagans descend upon Detroit's newest venue, El Club (which opens in May in time for Trip Metal Fest) on Thursday, June 9. This is the second show we know of to have been officially announced at the Mexicantown venue. Tickets are $30 and you can get them
here
.
OK, now go blast your limited edition colored vinyl 360 gram Sunn O))) platters until the plaster rattles off the walls in preparation.