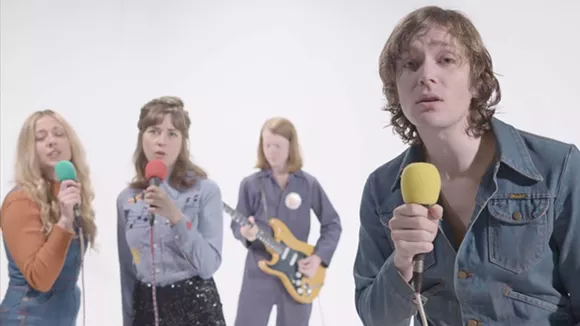 Zak from Deadbeat Beat just reached out to us about a last-minute show that looks very worthy of your time and effort this Sunday evening. Savoy Motel, Quick Draw, and Sui perform this
Sunday, Nov. 5 at Lo & Behold! in Hamtramck
. The show just came together, so tell your friends, too.
It's an early show, will not break your bank, and the lead touring act Savoy Motel is helmed by none other than Cheap Time's recombinant-genre genius Jeffrey Novak. "Savoy Motel play Southern rock in a modern tradition; we try to create music that is all-inclusive escapism," the group says of their own music. We love it when really smart people make stuff where they're not trying to show off how smart they are, just do it because they love it/ have no choice.
"Just a last minute gig we just threw together, trying to get the word out," Frieling writes. "Quick Draw is Connor Dodson and Richie Wohlfeil's new project too, first show." So, you know what to do (get there early).