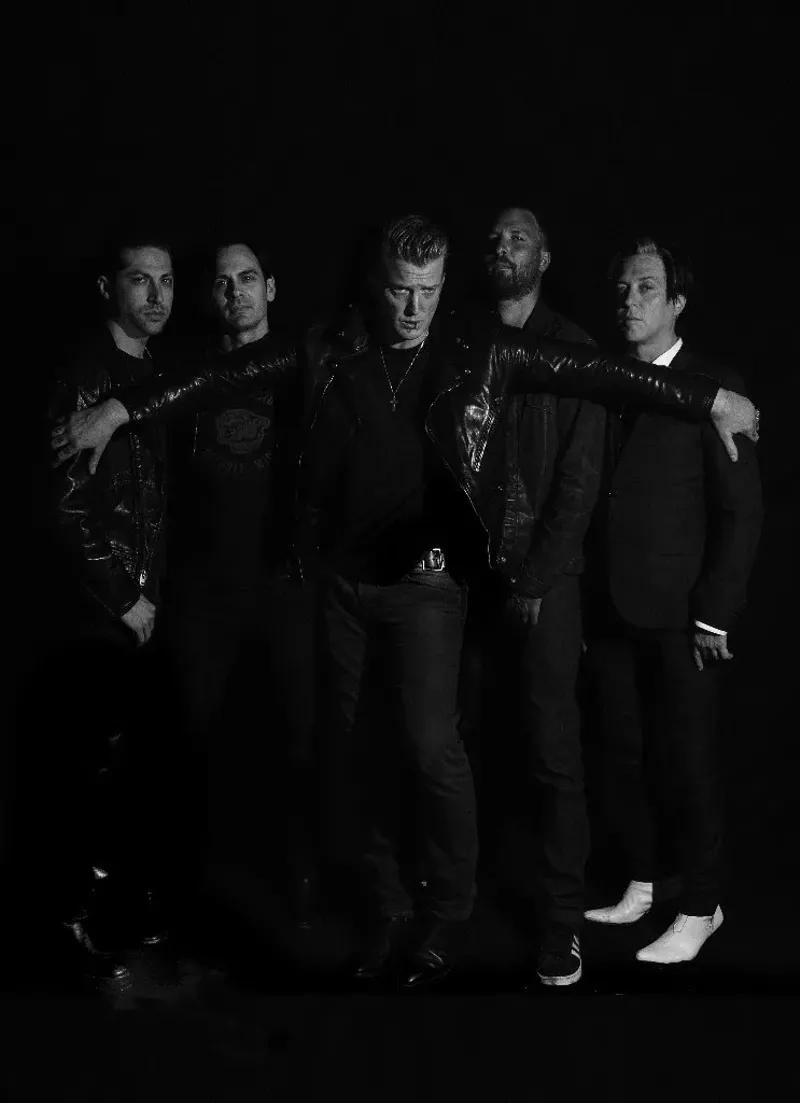 Today we learn that not only do Queens of the Stone Age have a new album imminent, called
Villains
, out August 25 on Matador, but that QOTSA is playing the Fox Theatre on Oct. 17. (And don't forget, Homme's compatriots
Eagles of Death Metal play the El Club on Monday, June 26
.) Tickets are not yet on sale, but we will update with the latest information as soon as we get it.
"The title
Villains
isn't a political statement. It has nothing to do with Trump or any of that shit. It's simply 1) a word that looks fantastic and 2) a comment on the three versions of every scenario: yours, mine and what actually happened… Everyone needs someone or something to rail against—their villain—same as it ever was. You can't control that. The only thing you can really control is when you let go."—Joshua Homme
Produced by Mark Ronson and co-produced by Mark Rankin and mixed by Alan Moulder,
Villains
is the first full album offering from Queens Of The Stone Age since 2013's
…Like Clockwork
gave the band its first #1 album in the U.S.