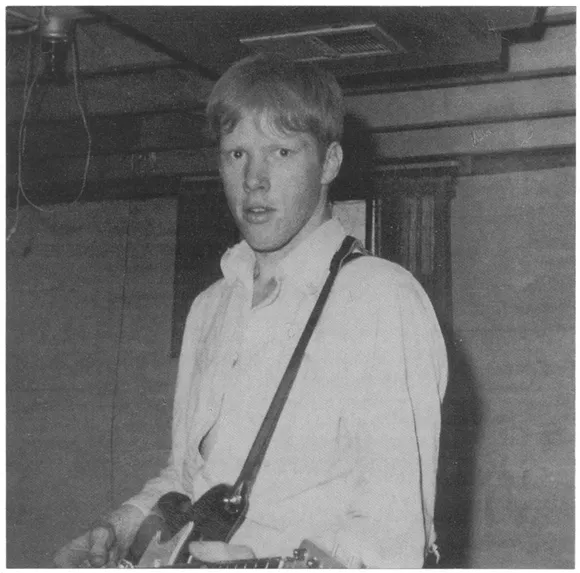 One surefire way to tell if a person who has a lot of records is also seriously a deranged individual is to see how many
Jandek
albums they have (close to 80 have been released thus far). Just kidding; that only works for Men at Work picture discs.
Jandek is a notorious and idiosyncratic loner folk/blues/noise artist. Beginning in 1978, he released albums of his own music for decades without ever appearing in public, doing any interviews, or releasing any information about himself. This is pre-Internet, obviously, when one could be anonymous more easily. The only information was the post office box and his record label, Corwood Industries, in Houston, TX.
A lot of listeners wondered whether his records were some kind of joke; his music can be a tough listen, especially on some of his late '80s and early '90s offerings. But Jandek was a true outsider who just needed to get his stuff out there.
He developed a strong cult following, and never appeared in public until he made a surprise appearance at a music festival in Glasgow in 2004. He didn't play in his own hometown until 2009, but he was then accompanied by a slap bassist, which is a real revelation as you can see in the video.
I saw him that same year in Austin at SXSW with a terrific, full, country-leaning backing band; and then a few years later in Portland, Ore. for a show that was primarily a noise battle between Jandek and Thurston Moore (which was pretty lame, but no one blamed Jandek for that fact).
Everyone interested in out-sound, blues music, and intriguing live performances should go see Jandek at El Club on June 3; tickets are $20 and available at
ticketfly.com
.
Seriously, this is not a show to miss!