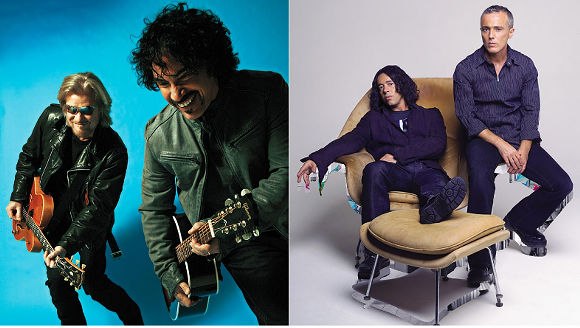 Talk about a throwback Thursday kind of announcement!
The music Gods have blessed us with a co-headlining tour of Hall and Oates and Tears for Fears, and they will be making a stop of Joe Louis Arena on May 17.
"I am very excited to be touring with Tears for Fears," Daryl Hall told
Rolling Stone
. "Their music has a timeless quality that complements what we do," and the tour "could be the start of a long relationship between Tears for Fears and us."
Tears for Fears are currently working on a new album, while Hall and Oates haven't released any new material since 2006's
Home for Christmas.
Regardless, we are just excited to here all the hits from these legendary performers.
Tickets go on sale Friday, March 10 at 10 a.m.