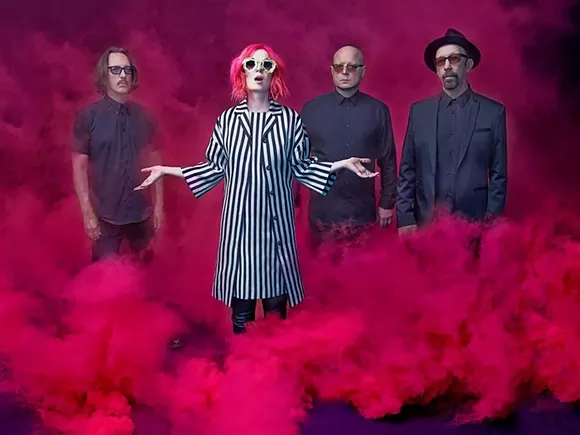 It seems that the 90s are coming back with a vengeance this summer with multiple throwback artists
touring together
that will put you in a nostalgia-induced coma. But the announcement that the American-Scottish alternative/grunge band Garbage will not only release a new album, but also tour it, has us really excited.
The band has taken their time between every album (their last release was back in 2012), but their newest one (due out June 10) is promising to be Shirley Manson and co's best work since the 90's.
Garbage will be making a stop here in Detroit at The Fillmore on July 16th. Tickets go on sale Friday at 10 a.m.
Check out their newest single from their upcoming album
Strange Little Birds,
"Empty", below.