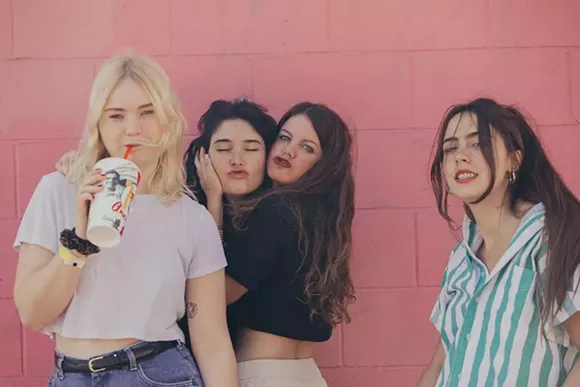 Attention garage rock fans: you probably haven't heard of the all-female garage pop band Hinds that hails from Madrid, Spain — but you soon will because the band is making it's way to the Pike Room on October 25th.
The band's debut album,
Leave Me Alone,
came out earlier this year to critical praise. The songs read like long, honest, drunk texts that you would send to your ex-boyfriend after you found out that he left you for someone else. They are a total breath of fresh, feminist air in a music world that is so heavily male dominated.
Tickets are on sale now
here
, and are a breezy $18. Go and see them! You won't be disappointed. Check out some videos below, too.