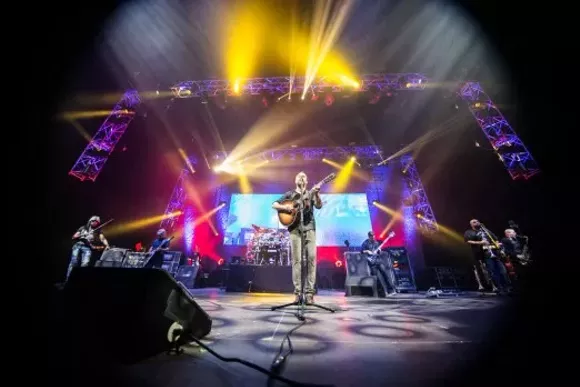 So, if you love 1990s style jam-pop music, you will be overjoyed by the fact that
the Dave Matthews Band
is celebrating its 25th anniversary with a big tour this summer that includes a local date — July 20 at the DTE Theatre in Clarkston.
It's a 46 date tour which culminates in a break for the veteran jamsters; they'll not be touring in 2017. You have a bit of time to save up for tickets, which go on sale to the public on Friday, February 19. For their entire itinerary, visit
davematthewsband.com
.
Dave Matthews Band has sold more than 20 million tickets since its inception. They have sold a collective 38 million CDs and DVDs combined. This is the first group in history to have six consecutive studio albums debut at No. 1 on the Billboard 200!